RestorationMaster is available 24 hours a day to provide emergency restoration services in Cedar Rapids, and the surrounding Iowa communities.  Our main services include water damage restoration, fire and smoke damage repair, mold removal, trauma scene cleaning, and carpet cleaning.  We are also a member of RestorationMaster's nationwide catastrophic response network and have worked on large losses throughout the country including the aftermath of 9/11.
Our phone lines are open 24 hours a day at (888) 915-7197 to provide disaster restoration and cleaning services to Cedar Rapids, IA.
Even though water damage is the most common type of property damage, each case is unique due to the source of the damage and level of absorption.  Water damage can be caused by weather conditions such as floods, rain, and high humidity or internal problems such as leaking fixtures and burst pipes.  RestorationMaster provides water damage restoration services in Cedar Rapids, IA to remove excess water before it gets absorbed further into porous building materials.  We will remove all standing water and our drying equipment can thoroughly dry out water damaged furnishings and structural elements.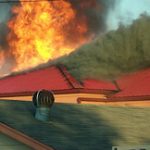 With so many potential causes of household fires, a fire can happen at virtually any time.  The damage a fire causes can be very severe as the flames, smoke, and byproducts each cause different degrees of damage and after the fire is put out, soot and chemical emissions will continue to spread the damage beyond the areas affected by the fire.  RestorationMaster provides fire and smoke damage repair services in Cedar Rapids, IA to clean up and repair homes and businesses that have been damaged in a fire.  Soot and smoke damage can become permanent after a fire so make sure to call us immediately to mitigate the damage.
Mold spores are found in our natural environment but if they encounter moist conditions and an organic food source, they will form into mold growth.  Mold growth can be a major problem in a home or building because it can cause severe damage to organic surfaces such as wood and drywall and exposure to mold growth can result in a number of health effects such as allergies and infection.  RestorationMaster provides mold removal services in Cedar Rapids, IA to completely remove mold growth from homes and buildings.  After the mold is removed, our technicians dry the area to prevent future mold growth and test the area to ensure the mold has been removed completely.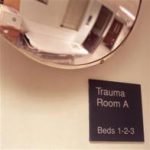 The scene of a major accident or violent crime can be emotionally overwhelming to encounter and also very dangerous.  Biohazard materials such as blood and other bodily fluids are common at these scenes and it takes a certified professional to safely clean up biohazard materials and restore the scene.  RestorationMaster provides trauma scene cleaning services to restore trauma and crime scenes in Cedar Rapids, IA.  Our technicians can safely remove biohazard materials to reduce the risk of spreading infection or disease and we also cooperate with law enforcement if the scene is also a crime scene.
The carpet in your home or office is used on a daily basis and the consistent foot traffic causes dirt and debris to get embedded into the fibers.  This built up debris can eventually cause the carpet to become discolored and even start deteriorating.  RestorationMaster provides carpet cleaning services in Cedar Rapids, IA to remove embedded dirt from carpeting in homes and offices and restore its original appearance.  We can effectively clean all types of carpet in commercial and residential settings and we use green carpet cleaning products that are safe for the environment.
Some natural disasters cause more than just physical damage to a home or building, they can result in foul odors that are very difficult to remove.  Excess water and flooding, smoke, fire, and mold can all produce unpleasant odors that get absorbed in the building materials and furnishings in a home.  RestorationMaster provides smoke and odor mitigation services in Cedar Rapids, IA to remove foul odors from homes and buildings.  We use advanced deodorization technology to completely remove odors and their source.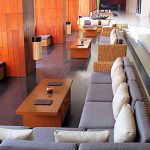 The appearance of the living room in your home can be enhanced with nice furniture and area rugs but when the upholstery or area rugs become dirty, this can completely diminish the look of a room.  The upholstery fabric and the fibers on area rugs gather dirt and debris from consistent use that will not only make the fabric appear discolored and worn out, but also eventually lead to deterioration.  RestorationMaster provides upholstery cleaning and area rug cleaning services for homes in Cedar Rapids, IA.  Our cleaning methods are safe and effective for all types of upholstery fabric and area rugs and we will can clean delicate area rugs with specialized cleaning methods.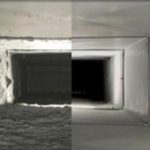 Approximately 40 pounds of dust circulates through the air in your home in one year and much of this dust ends up accumulating in the air ducts.  As the HVAC system draws in air, the dust and other airborne debris gathers on the ducts and component parts which can lower the efficiency of the system and contribute to poor indoor air quality.  RestorationMaster provides air duct cleaning services in Cedar Rapids, IA to remove dust and debris from the HVAC system in homes and businesses.  We use advanced cleaning equipment that will remove accumulated debris from the air ducts and component parts for improved heating and cooling efficiency and healthier breathing air.
The damage from a natural disaster can be especially devastating for a business as the company has to pay for the restoration and suspend their business activities until the building can be restored.  Businesses must act fast to help stop the spread of the damage and get the building restored quickly which will help limit their losses.  RestorationMaster provides commercial disaster restoration services to restore offices and other commercial buildings in Cedar Rapids, IA that have been damaged in a disaster.  We work quickly to help minimize your lost time and we also take measures to restore healthy working conditions.
---
Related Disaster Restoration and Cleaning Services
Disaster Restoration and Cleaning in Des Moines, IA
Disaster Restoration and Cleaning in Clive, IA
Disaster Restoration and Cleaning in Marion, IA