RestorationMaster
(888) 915-7197
Many homeowners take pride in the appearance of the interior of their homes, especially their living rooms, and the look of a home can really be enhanced with nice furniture and area rugs.  Both the furniture and area rugs in a home are used consistently which results in wear and tear that can shorten its lifespan and diminish its appearance, as well as the appearance of the room.  The investment homeowners make in their furniture and area rugs can be very significant which makes it important to maintain its condition for a longer life.  RestorationMaster provides professional upholstery cleaning and area rug cleaning services in Cedar Rapids, IA.   We use advanced cleaning methods and equipment that can safely and effectively deep clean all types of upholstery fabric and area rugs.
Upholstery Cleaning Services in Cedar Rapids, IA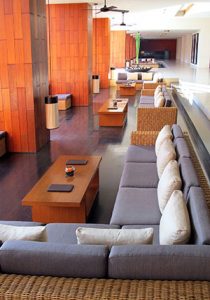 Most furniture in a home or office is used almost on a daily basis which can quickly cause the upholstery to wear out and gather dirt and debris within the fabric.  The accumulation of debris not only causes the upholstery to appear dirty, but also contributes significantly to deterioration of the upholstery as solid debris can become abrasive against the surface with direct contact.  The technicians of RestorationMaster can effectively remove debris from upholstery fabric and restore its original appearance with our steam cleaning method.  We use truck-mounted cleaning equipment to inject a solution of hot water and green cleaning products into the upholstery fabric and immediately extract the solution back out along with embedded dirt and debris.
You can expect the following from our upholstery cleaning services:
Advanced Cleaning Methods: We use state-of-the-art equipment and effective green cleaning agents to remove debris from the upholstery fabric and restore its original color and appearance.
Professional Technicians: Our technicians have IICRC certification as well as the training and experience to safely and effectively clean all types of upholstery fabric.
Green Cleaning: We offer the use of green cleaning products that are safer for children, pets, and the environment and they are just as effective as traditional cleaning products.
Fabric and Stain Protection: We offer stain protection for your upholstery which is effective for preventing all types of stains.
Quick Drying: The steam cleaning process we use has a quick drying time so you can use your furniture within a day of the cleaning.
RestorationMaster Area Rug Cleaning Services
Area rugs experience consistent use, especially if they are in a high traffic area of your home, which causes dirt and debris to accumulate in the fibers.  As this accumulation of dirt and debris builds, it causes the area rug to look dirty or worn out and depending on the material of the rug, it could quickly deteriorate.  RestorationMaster provides professional area rug cleaning services using the same steam cleaning methods that we use for carpeting and upholstery.  Some area rugs are made from delicate materials that require special cleaning methods and our technicians can identify these rugs and make sure they receive the right type of care.
You can expect the following from RestorationMaster after dropping off your area rug:
We listen to your concerns while evaluating the rug and take a photo of its current condition.
We take your rug to the secured cleaning area.
We clean your rug thoroughly with steam cleaning methods and dry it in a climate controlled room.
Your rug is inspected and then placed in secure storage.
We will call you when your rug is ready to be picked up.
You can drop off your area rug at our facility or have one of our technicians pick it up from your home. We recommend submitting your area rugs to us to be cleaned at our facility so that it can be cleaned and stored properly in our climate controlled cleaning area.
Contact Us for Upholstery and Area Rug Cleaning in Cedar Rapids, IA
The furniture and area rugs have a major effect on the appearance of your home but consistent use can cause wear and tear as well as deterioration of the fabric and fibers.  Both your furniture and your area rugs are too much of an investment to replace so make sure you contact RestorationMaster if you need upholstery cleaning or area rug cleaning services in Cedar Rapids, IA.  You can reach us at (888) 915-7197 to schedule an area rug or upholstery cleaning appointment.
---
Related Upholstery and Area Rug Cleaning Services
Carpet Cleaning in Des Moines, IA
Upholstery Cleaning in Clive, IA