RestorationMaster
Mold growth at your home or business can be very frustrating. Not only can it create major property damage that may be costly, but it can also cause harm to your health. To ensure the safety of your health and prevent damage to your property, make sure to call a professional mold remediation company as soon as you notice mold at your property. You should never handle mold growth on your own as improper methods may cause further damage and even if you do clean it yourself, it may come back.
RestorationMaster offers mold remediation services to remove mold from homes and businesses in Tega Cay, SC. Our professionals use advanced remediation methods to find and remove all mold from your property. We can also restore the damage caused by mold.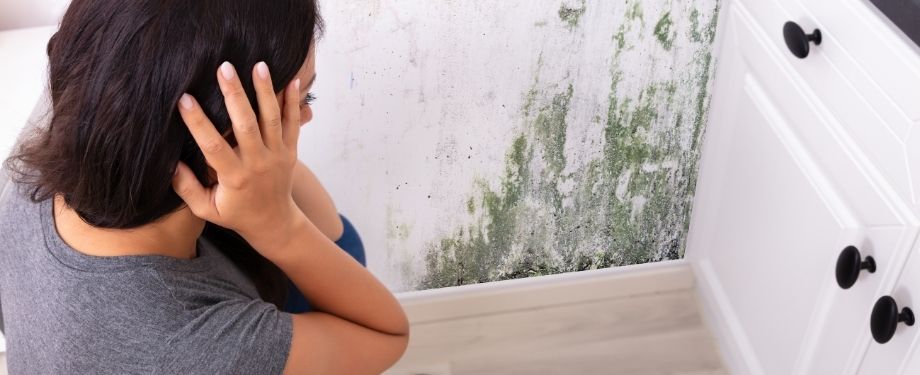 What Causes Mold?
Mold growth forms in dark and damp places and it needs to have moisture and a food source to grow. It easily spreads through your property via its spores and it is always a threat to appear in new places until it is removed by a professional mold remediation company.
These are the things you should know about mold growth:
It takes 48 hours of water damage for mold growth to happen.
Mold thrives in wet conditions such as from flooding, leaks, or broken pipes.
Cellulose, which is found in wood and drywall, is a common organic food source for mold.
Damage Caused by Mold
Mold feeds on cellulose found in common materials such as wood and drywall and if these surfaces become too weakened, it can lead to structural damage. Mold can also cause damage in hidden areas such as behind walls. You should always reach out to a professional mold remediation company to ensure that they find and remove all mold.
Mold is dangerous for your health as exposure to mold can lead to various health effects that include:
Coughing
Sinus congestion
Sore throat
Tightness in the chest
Breathing troubles
Irritation of the skin and eyes
Upper respiratory infections
Mold Prevention
You should always try to prevent mold on your property. These are the actions you should take to prevent mold in your home:
The humidity in your home should be between 30 and 50 percent at all time
All surfaces should be dried after any condensation
Your kitchen and bathroom should be well ventilated
Always use a dehumidifier or air conditioner to lower the humidity in your home
Make sure to fix any areas where you may have moisture or condensation
When applicable, always use mold-resistant building materials
Contact RestorationMaster today for Mold Removal
Our technicians are IICRC certified and have the proper equipment to handle mold growth at your home or business. We will first isolate the areas that are moldy to make sure that it does not spread further. We will then use our hi-tech equipment and cleaning products to clean and disinfect your home and remove any leftover odors. Finally, you can be sure that you will not encounter mold in your home as we will take precautions to prevent future mold growth.
If you notice mold growth at your home or business, make sure to call RestorationMaster. We offer mold removal services in Tega Cay, SC, and the surrounding areas. Our professional technicians will clean the moldy areas with the proper equipment and make sure that it does not spread further.
We can be reached at (980) 888-8456 for all your mold removal needs in Tega Cay, SC.
---
Related Services