RestorationMaster
RestorationMaster has been providing disaster restoration and cleaning services in Stallings, NC and the surrounding communities.
The disaster restoration and cleaning services that we provide in Stallings, NC include but are not limited to:
Water damage restoration
Sewage Cleanup
Fire and smoke damage restoration
Mold Remediation
Odor removal
Content cleaning and pack-outs
Reconstruction services
At RestorationMaster, we are committed to providing excellent customer service and quality results. We are available 24 hours a day at (980) 888-8456 to respond to your emergencies in Stallings, NC, and the surrounding areas.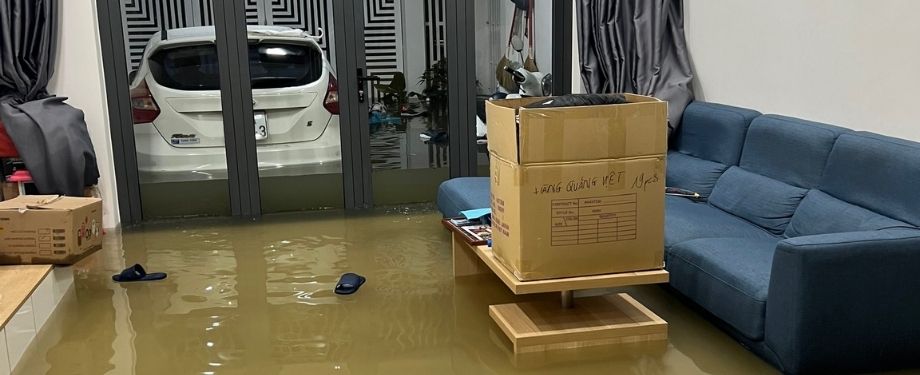 Every home and business owner has likely dealt with water damage at some point because it is the most common form of property damage.  Water damage may result from weather conditions like rain and flooding, or other issues inside your home such as leaks, overflows, pipe bursts, and sewage backups.  The presence of excess water in your home or building is dangerous as it becomes absorbed in furnishings and building materials causing serious damage and even mold growth.  It is extremely important to have the water removed and the source of the problem fixed before it spreads and makes the damage worse.  RestorationMaster provides water damage restoration services in Stallings, NC to help restore homes and businesses affected by excess water or flooding.  We use advanced water extraction equipment to remove the water and moisture and will restore the damaged areas to their original condition.
The thought of a fire tearing through your home or business is horrifying as it puts the lives of everyone inside at risk and causes devastating damage in minutes.  A fire can start at virtually any time, and if a fire occurs, you must immediately evacuate the property and call 911 to have the fire extinguished.  After the fire is out, don't hesitate to call a professional for fire damage repair because the remaining soot, smoke, and corrosive byproducts can cause extensive secondary damage.  RestorationMaster provides complete fire and smoke damage restoration services in Stallings, NC to clean up and repair homes and businesses that have experienced a fire.  We can rebuild structural damage caused by the fire while using advanced cleaning products and techniques to reverse the effects of secondary damage.
Depending on the source, odors can be extremely difficult to remove. When they are caused by water, fire, or even mold, the odor particles are thick and become embedded in porous materials. As much as you try to remove them with home remedies, removing them can seem impossible. But RestorationMaster is available in Stallings, NC to provide professional odor removal services for homes and buildings. We use a variety of deodorizers, including ozone, hydroxyl, Nano-carbon technology, and more to remove odors at their source. We just ask that all humans, pets, and plants be removed from the home or building as the deodorizers pull the oxygen from the property. But after the service, you can look forward to a fully restored property. Give us a call for a free estimate.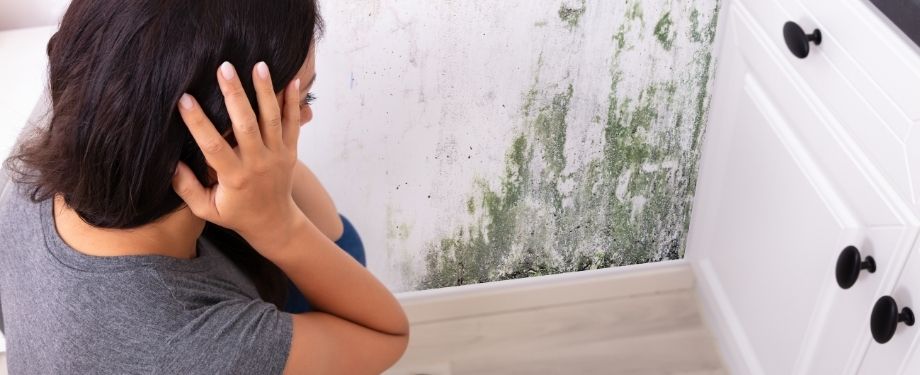 Mold growth is a serious problem if it appears in a home or building because it can result in major property damage and cause negative health effects, especially over a prolonged period.  Excess water or moisture in the home is usually what triggers mold growth, developing on surfaces that contain organic materials, such as wood and drywall.  Mold can lead to extensive damage because it eats away at the affected surfaces and disperses its spores which will spread the growth throughout your home.  RestorationMaster can effectively remove mold from homes and commercial buildings in Stallings, NC with our mold remediation services.  Our technicians will uncover all mold growth on your property and remove it using advanced techniques and equipment.
No matter what type of natural disaster occurs in your home or building, the damage hardly stays contained.  The effects of fires, smoke, floods, mold, and major storms can be widespread and lead to damage to your personal belongings.  If your personal items are damaged, they need to be cleaned and restored as quickly as possible because your more delicate items, such as clothing and electronics can become permanently damaged.  At RestorationMaster, we provide content cleaning and pack-out services as part of our disaster restoration process in Stallings, NC.  Our technicians can thoroughly clean your content on your property while providing pack-out services to deliver your items to our facility for cleaning if your property is heavily damaged.
Any type of natural disaster can make a home or business owner anxious because it is impossible to determine how much damage will occur.  Severe storms, floods, fires, and mold all have the potential to cause damage to the structural core and exterior of a building, which can only be repaired with reconstruction.  RestorationMaster provides full reconstruction services in Stallings, NC to stabilize and rebuild homes and businesses that have been severely damaged.  Our experienced staff will immediately stabilize the structure to prevent further damage while forming a complete step-by-step construction plan to rebuild your home or business to its previous condition.
When looking at a hoarder's home, our thoughts will usually jump to the need for deep cleaning. But the situation is often more complicated as the homeowner is struggling to battle a deep anxiety that disallows them to part with their personal belongings. In these cases, they will need help from a trusted family member or friend to talk to them, explaining that you are concerned for their safety. After getting their approval, go ahead and contact RestorationMaster for professional hoarding cleanup services if they live in the Stallings, NC area. Our technicians are professionals in that they always work to develop a trusting relationship before beginning the cleaning process. Your loved one will be put in charge of the process and nothing will be thrown away without their approval. We will also take care of any biohazards, odors, and harmful bacteria to restore a safe living environment again.
Nobody expects to find biohazards on their property after coming home or into work. While the chances are not likely, violent crimes, and accidents happen every day in the U.S. and they must be addressed right away. First, call 911 to report the incident, followed by a professional cleanup service because they are not trained to restore the area. It is also illegal to clean it up yourself due to the amount of bacteria and pathogens within the biohazards; they must be handled with professional equipment and products. RestorationMaster is available in Stallings, NC to provide emergency biohazard and trauma cleaning services to completely restore affected areas. Our technicians are both licensed and experienced to handle these disturbing scenes, removing biohazards, stains, and bacteria to restore safe and healthy living conditions again. We also understand that this can be emotionally stressful for grieving families, which is why we take a compassionate approach to the cleaning service and can also provide references for recommended family counselors.
While not all water damage is dangerous, sewage water is not one of them. As soon as you find it on your property, don't hesitate to take action right away. This is because it will spread to affect other areas of the property and even cause negative health effects for anyone who makes direct contact with the water. Regardless of how far it has spread, it is important to call an emergency cleaning service right away. RestorationMaster is available in Stallings, NC to provide emergency sewage cleaning services for both homes and business. Our technicians understand that the damage will continue spreading until the water is extracted, which is why we respond immediately to do just that. We will then remove any soiled building materials, disinfect, and deodorize the affected area. Finally, we can work with your insurance provider to provide a smooth claims process.
Contact Us
For any of the services provided above, please do not hesitate to call RestorationMaster at (980) 888-8456. We are available 24/7 and will work with your insurance company.
---
Related Services: