888-915-8868
Natural disasters can come up to be very unexpected and out of the blue. It is a type of situation that most people do not think will happen to them and when it does, it can be difficult to handle. When a natural disaster is so severe that it causes irreparable damage to your home, reconstruction services are necessary. It is in your best interest to call a professional who has dealt with similar situations before to reconstruct your home. RestorationMaster is that professional service you are looking for. We provide reconstruction services and disaster restoration in Summerville and Goose Creek, SC to give you and your family a safe place to live again.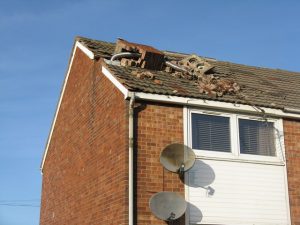 When you have gone through a natural disaster, there a million things that you have to worry about: making sure you have a safe place to stay, making sure your family is safe, and much more. It would be easiest to hire a professional to worry about repairing and reconstructing your home for you. We have dealt with situations like yours before and are committed to making the reconstruction process as easy as possible. We will be in constant communication with you to make certain we are rebuilding your home up to your expectations. We can handle things like a simple repair or an extreme renovation. We have experience repairing and rebuilding all different kinds of homes, apartment buildings, industrial buildings, and many other types of buildings as well.
You can expect the following with our reconstruction services:
Complete scheduling, planning, and project management
Total evaluation of the damage
Controlled demolition
Estimating service
Detailed scope of repairs
Price agreement with insurance company
Consultation and design
Roof tarping
Full service remodeling
Building stabilization
Code compliance
When your home has gone through a severe natural disaster, it is important that you connect with the right reconstruction team in order to remediate and rebuild your home immediately. We are here to restore your home as quickly and painlessly as possible. If you live in or near the Summerville, SC or Goose Creek, SC area, call RestorationMaster today to schedule your free consultation. We offer reconstruction services and remediation services. We are available 24 hours a day at (888) 915-8868 for emergency reconstruction services.