Mold is a common occurrence in homes across the nation. Mold is present in the air and always looking for the right conditions to form. When moisture and a food source combine, that is when mold will form. As soon as mold forms, it will begin to cause structural damage to your home. The longer you wait, the more the mold will damage your home. That is why it is so important to call RestorationMaster immediately! We will extract mold from any home or office in Summerville and Goose Creek, SC and restore all damaged areas. Our mold removal and remediation services offer the best cleaning equipment in the business and our InstaScope mold testing will make certain that there is not a trace of mold left in your home.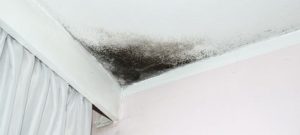 The reason mold conditions are so commonly found in homes is because of an organic food source called cellulose. Cellulose is an organic substance that is found in many building materials in a home. This includes wood and drywall. Because the source is so common in the building materials of homes, all it really takes is excess moisture to create a mold problem in your home. Mold can threaten your health and damage or destroy your personal items. It leaves a disgusting odor and triggers allergies. Mold spreads fast too. When one room is affected, the chance for other areas of your home being affected increases.
Our professionals have years of experience and training and have dealt with many cases such as yours. If mold has overtaken areas of your home or office, call RestorationMaster to stop the damage immediately. We will remove all mold, restore all affected areas, and use our advanced mold detection system to make certain that there is no hidden mold in your home. Our detection system uses an extremely accurate InstaScope testing system, which is done in three steps:
Baseline: We construct a baseline measurement by measuring the mold level in the air outside of the home or building.
Comparative Testing: After we have a baseline measurement, we go from room to room testing and comparing the baseline measurement in order to see which rooms have elevated mold levels.
Confirmation: We remove all mold and do a final round of testing to make certain that all mold (both visible and hidden) has been removed.
Mold can completely destroy a home if not given the proper mold removal and remediation treatment. At RestorationMaster we will remove all mold, remediate the damage, and test for hidden mold. If you live in or near Summerville or Goose Creek, SC area and you want to make sure your family and home are safe from the repercussions of mold damage, call RestorationMaster today at (843) 640-0404 for mold remediation services. We are available 24 hours a day/365 days a year at your convenience.
We also provide:
Mold Remediation in The Islands, SC
Mold Remediation in Mount Pleasant, SC
Mold Remediation in Charleston, SC
Mold Remediation in North Charleston, SC