RestorationMaster
The appearance of mold within a home is dangerous because of the damage it can cause and the way it can affect your health.  Mold most commonly appears in areas of the home that are damp and dark, which makes the basement one of the most vulnerable areas of the home to mold growth.  Basements are often affected by moisture such as condensation and leaks that attract mold growth, and there are materials in basements such as wood, insulation, and drywall that provide food sources for mold.  When there is mold in the basement, it is important to have it removed immediately.
RestorationMaster provides basement mold removal for affected homes in Rock Hill, SC.  Our technicians are licensed and equipped to effectively remove mold growth from basements and restore the damage it caused.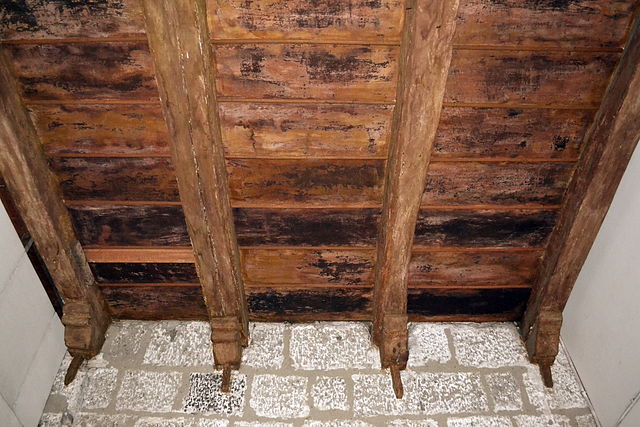 Dangers of Mold in the Basement
Mold growth is always a threat to appear in areas of a home where there is moisture and an organic food source.  Once mold takes hold, it will eat away at the affected materials which can lead to significant damage.  In basements, mold may affect the basement ceilings, walls, and exposed wooden structural elements which can result in major structural damage.  Mold growth can also spread very easily to other damp areas of the basement.
The other threat with mold is the effect it can have on your health. Those exposed to mold can experience allergic reactions including congestion, headaches, skin irritation, trouble breathing, and itchy eyes and throat.  These symptoms may become worse with extended exposure.
Basement Mold Removal in Rock Hill, SC
If you find mold in your basement, you need to immediately call our professionals at  RestorationMaster for basement mold removal.  Our technicians will start by identifying and fixing the source of the water that caused the mold growth to prevent the mold from getting worse.  We will then uncover all mold growth in the basement to ensure it is removed.  After the remediation, our technicians can restore the damage caused by the mold.
You can expect the following steps from our basement mold removal services:
Repair of water source: Our technicians will find the source of the water that caused the mold growth and fix the problem to prevent more mold.
Assessment: We will uncover all mold growth, including hidden mold, and assess the extent of the damage.
Isolation: The affected areas are isolated to prevent the mold from spreading further.
Mold remediation: We will remove all mold growth as well as permanently damaged materials.
Restoration and repair: The damaged areas will be repaired and restored to return the basement to its original condition.
Disinfection and cleaning: The affected area is thoroughly cleaned and disinfected to prevent future mold growth and to ensure that it is safe.
Call  RestorationMaster for Basement Mold Removal in Rock Hill, SC
Mold growth is a dangerous presence in your home that can lead to serious damage and health effects.  If you find mold in your basement, you need to call our professionals to remove it right away.  Our technicians will ensure that all mold growth is removed and that the basement is restored to its original condition.
You can call  RestorationMaster at (980) 888-8456 for basement mold removal in Rock Hill, SC
---
Related Services
---
Related Basement Mold Removal Blogs