RestorationMaster
Mold is a dangerous presence in your home as it can cause serious property damage and cause health issues for those who are exposed. Mold only needs moisture and a food source to form and areas that tend to be damp or affected by excess moisture, such as attics, are the most vulnerable to mold growth. Mold growth in the attic can lead to serious damage, especially if it goes unnoticed. If you find mold growth in your attic, you need to call a professional right away to remove the mold. At RestorationMaster, we provide attic mold removal services to restore affected attic spaces in Rock Hill, SC. Our professionals use the proper equipment and remediation techniques to fully remove all mold growth and restore the resulting damage.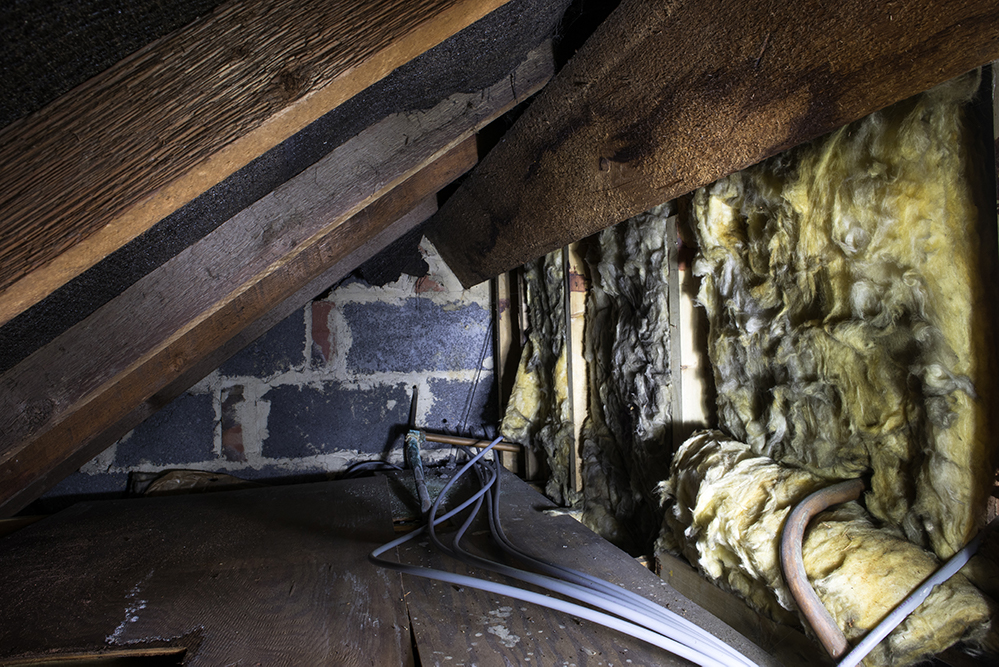 Problems with Mold in the Attic
Attics are vulnerable to mold growth because they are damp and warm and consist of building materials that provide mold with organic food sources. Leaks, condensation, and humidity can cause mold to form in the attic and it may take hold on wood surfaces and support beams, insulation, and materials stored in the attic like cardboard boxes. Mold in the attic can cause significant damage, including structural damage if it is not discovered and the mold can easily spread to other areas of your home.
In addition to the property damage, the presence of mold in the attic can also lead to health issues if those in the home are exposed. The most common allergic reactions to mold exposure include headaches, nasal congestion, trouble breathing, skin irritation, and itchy eyes and throat. Those who are exposed for an extended period of time may experience worse symptoms.
Attic Mold Removal in Rock Hill, SC
Mold growth in your attic requires immediate attention to prevent serious damage and the spread of mold to other areas of your home. Our professionals are ready to provide complete mold removal to ensure that your attic is free of mold. We will start by addressing the water issue that caused the mold and isolating the mold growth before ensuring that all mold is removed. We will also restore the damage after removing the mold.
Our attic mold removal services include the following steps:
• Address water source: We will identify and address the source of the water that caused the mold to prevent further mold growth or water damage.
• Evaluation: We will then look for all mold, including hidden mold, and evaluate the damage.
• Isolation: The mold growth is isolated to prevent it from spreading to other areas of your home.
• Mold remediation: All mold growth will be removed, as well as permanently damaged materials.
• Restoration and repair: We will restore or repair the damage caused by the mold.
• Disinfection and cleaning: We will help restore safe conditions with thorough cleaning and disinfection.
Call RestorationMaster for Attic Mold Removal in Rock Hill, SC
The attic is a space that is often forgotten about in homes but it is important to check them regularly because they are vulnerable to mold growth. If your attic is affected by mold, make sure to call our professionals right away for effective attic mold removal.
You can reach us at  (980) 888-8456 for attic mold removal in Rock Hill, NC.
---
Related Mold Removal Services:
---
Related Attic Mold Blogs