Best Option Restoration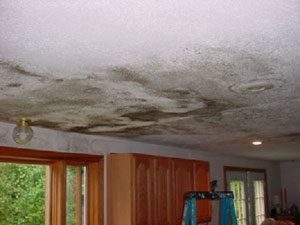 The sight of mold growth can be very frustrating as it leads to property damage and discoloration of the affected surfaces, but it can also cause negative health effects including allergies and infection.  For the protection of your health and your property, you must call a certified professional to safely and effectively remove the mold.  Best Option Restoration provides mold remediation services to remove mold contaminations from homes and businesses in Rock Hill, SC.  It is important to have our professionals remove the mold growth because doing so improperly will cause the mold to disperse its spores and spread further throughout the home.
What Causes Mold?
Mold is often found in moist, dark environments and it requires an organic food source and a moisture source to grow.  It spreads throughout a home or building by releasing its spores in the air and until it is removed by a remediation professional, it will continue to spread.  You should keep the following in mind concerning mold growth:
Mold growth can happen within 48 hours of water damage or an increase in moisture.
Flooding, slow leaks, condensation, broken pipes, or high humidity can create conditions in which mold can thrive.
Cellulose, which is found in wood and drywall, is a common organic food source for mold.
Watch Our Video
Damage Caused by Mold
Because mold growth uses the affected materials as its food source, it can greatly weaken materials like wood and drywall, leading to serious structural damage.  It is also always a risk to spread to new areas and may even appear in hidden areas such as behind walls.  Our mold remediation professionals will make sure to find all mold growth on your property, including hidden mold.
The other major issue with mold growth is the potential health effects.  Exposure to mold can trigger the following:
Coughing
Nasal and sinus congestion
Sore throat
Chest tightness
Trouble breathing
Headaches
Skin and eye irritation
Asthma
Upper respiratory tract infections
Mold Prevention
The best action you can take against mold is preventing it from growing in the first place.  The following tips can help you effectively prevent mold in your home:
Keep indoor humidity between 30 and 50 percent and measure regularly with a humidity meter.
Dry off surfaces that are wet from condensation.
Keep your kitchen and bathroom well ventilated.
Lower the humidity in your home with a dehumidifier or air conditioning.
Fix areas where you have noticed moisture or condensation.
Use mold resistant materials and products in your home.
Contact Best Option Restoration today for Mold Removal
Each of our technicians is IICRC certified and fully prepared with the right equipment to remove mold from any type of setting.  We start by isolating the mold to prevent it from spreading any further and then thoroughly remove all mold growth using advanced cleaning products and equipment.  Mold can eventually cause irreversible damage to the affected surfaces if it is not removed as well as leave a musty odor.  We will make sure the odor has been removed and take action to prevent future mold growth.
If you discover mold in your home or building in Rock Hill, SC, make sure you call Best Option Restoration to have our professionals provide mold remediation services.  We will immediately isolate the mold contamination to prevent it from spreading and make sure that all mold growth is completely removed.  You can reach us 24 hours a day at (704) 603-6223 for mold remediation in Rock Hill, SC.
---
Related Mold Removal Services:
Mold Remediation Services Charlotte, NC
---
Recent Reviews
---
Review by Amir Young
Cleaning
Rating

"Positive: Professionalism, Punctuality, Quality, Responsiveness Great company. Jim, Jason, and Seth went above and beyond to help us resolve our water damage issues. They were patient, understanding, and proactive. Thanks team! Service: Water damage cleanup"
---
Review by Sarah Won
Cleaning
Rating

"Positive: Professionalism, Quality, Responsiveness, Value The team was absolutely great to work with! They did an excellent job and even went out of their way to help us find other people that we needed to contract that didn't fall under their scope. Would highly recommend Services: Mould inspection, Mould removal"
---
Review by Merideth Stewart
Cleaning
Rating

"Services: Mould inspection, Plumbing, Water damage cleanup Positive: Professionalism, Punctuality, Quality, Responsiveness"
---
See All Reviews