RestorationMaster
Mold growth can lead to major damage at your property. Not only can it discolor, weaken, and even permanently damage the affected surfaces, but it can also affect your health negatively. If you notice mold growth at your property, make sure to react right away and call a professional mold removal company. RestorationMaster offers mold remediation services to remove mold from your property in Spring Valley, SC, and the surrounding areas. It is very important to call our professionals right away to fully remove the mold and help ensure that it will not come back.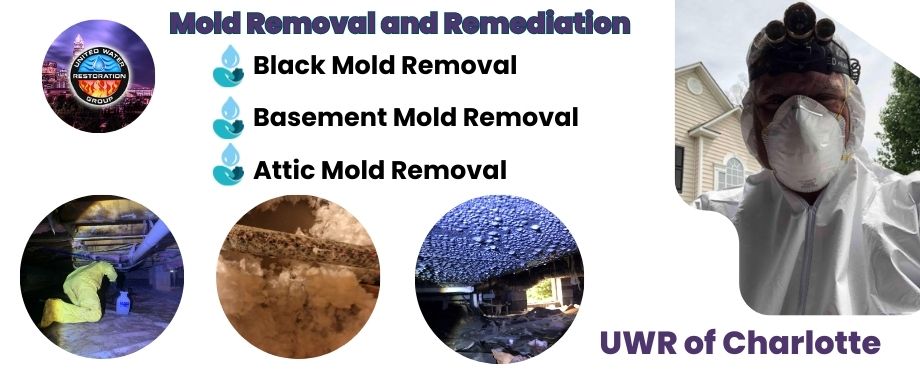 What Causes Mold?
Mold forms in dark and moist environments and needs a food source to grow. It can spread quicky as mold spores travel through the air and settle on surfaces. Here are some things you should know about mold growth:
It takes about 48 hours for mold growth to form in moist areas.
Mold grows best when there are leaks, condensation, broken pipes etc.
Wood and drywall contain cellulose which is a main food source for mold.
Damage Caused by Mold
Mold growth uses cellulose found in wood and drywall as a food source, and it can weaken these materials which results in structural damage to the property. Mold can also spread to other areas that are tougher to see such as behind walls. A professional mold remediation company is needed to clean these areas and make sure that mold does not come back.
Mold can cause health issues for you and your family. Here are some examples of the health effects of mold:
Congestion
Tightness in the chest
Issues with breathing
Sinus congestion
Eye and skin irritation
Upper respiratory infections
Mold Prevention
The best way to avoid mold is to prevent it. Here are some ways you can prevent mold at your property:
Indoor humidity should be kept between 30 and 50 percent
Any surfaces that are wet from condensation should be dried off
The kitchen and bathroom should always be well ventilated
You should always use mold-resistant materials in your home
By using a dehumidifier or air conditioner, you can lower the humidity in your home
Contact us today for Mold Removal and Mold Remediation in Spring Valley, SC
Our technicians are IICRC certified and have the proper equipment to get rid of any mold on your property. First, we will isolate any affected areas and remove the mold using our hi-tech equipment and methods. As mold can permanently damage various materials, we will make sure to remove all mold, clean the area, and disinfect it.
If you experience mold at your home or business in Spring Valley, SC, or the surrounding areas, call RestorationMaster right away for our mold remediation services. We will come to your property right away and start our remediation process. First, we will ensure mold does not spread further and then fully remove it.
We can be reached 24/7 at (980) 888-8456 for all your mold remediation needs.
---
Related Mold Removal Services: