United Water Restoration Group of Charlotte
Smoke, soot, and other leftover byproducts can cause major damage to your property. These dangerous byproducts are created when materials do not fully burn during a fire. It is important to get smoke and soot removed by a professional fire damage removal company so that they do not spread throughout your property and cause further damage. They are also very harmful for your health, and you should never try to clean the damage yourself as you are likely to make the damage worse.
United Water Restoration Group of Charlotte provides smoke and soot damage restoration clean-up services in Spring Valley, SC, and the surrounding areas. We use hi-tech equipment and methods to clean up smoke and soot damage from your property. We also get rid of any bad odors that are left over after a fire with our specialized odor-removing processes and cleaning products.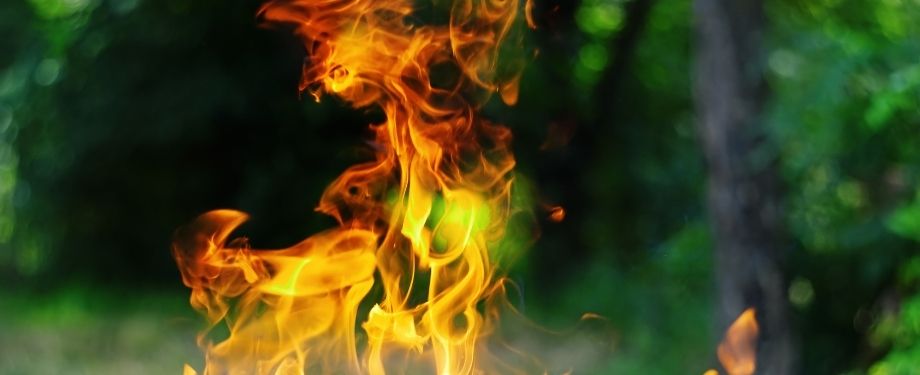 Damage Caused by Smoke and Soot
Smoke and soot can cause major damage to your property if not removed properly. These byproducts can settle on surfaces and cause permanent damage to various materials and items.
When materials partially combust, they can create corrosive byproducts such as soot and an oily residue. These materials can be dangerous as they travel through the air quickly and can settle on various surfaces which can cause permanent damage if not treated properly. Exposure to soot and smoke can also be dangerous for your health. You should not try to clean the smoke and soot yourself as you run the risk of causing further damage by spreading it.
Another reason why smoke and soot should be cleaned by a professional fire damage removal company is that it leaves heavy odors behind. The odor seeps into various materials such as carpeting, and furnishings and it is difficult to remove it. However, professional fire damage removal companies have the proper deodorization and cleaning products to remove these odors.
Smoke and Soot Cleaning
Our highly skilled technicians have the proper cleaning products to clean any surfaces and materials that have been affected by smoke and soot. This helps prevent any further damage to these materials. If you have a leftover smoke odor, we use our specialized equipment and methods to deodorize your space. If your personal items have been affected, we can pack them and take them to our specialized facility and restore them there before returning them to you.
We offer the following smoke and soot cleaning services:
Pre-cleaning of smoke and soot
Tarping and stabilization of the home or business
Cleaning and pack-out of content as needed
Deodorization of the affected spaces
Contact United Water Restoration Group of Charlotte for Smoke Cleanup
If you've experienced a fire at your home or business, make sure to call a professional fire damage restoration company to clean up the damage. We have the proper equipment and cleaning products to fully clean, disinfect, and restore your property. Removing smoke and soot is our priority as we want to make sure that you can go back to living at your property safely.
Call United Water Restoration Group of Charlotte at (980) 888-8456 for all your smoke and soot damage cleaning needs in Spring Valley, SC.
---
Related Services
---
Recent Reviews
---
Review by Celeste Shinholster
Disaster Restoration
Rating

"Highly recommend using this company. I experienced some water leaks in my house due to the recent storm. My Realtor connected me to United Water Restoration Group, they called me right away and came to my house within the hour. Checked my leaks and quickly confirmed all was dry. Very responsive and professional. Will use them again if I experience this issue again."
---
Review by Timothy Saddow
Disaster Restoration
Rating

"This is our second water leak in this house and we called United Water Restoration to help us out. William arrive in 30 mins which surprised me. He told me we were still in good hands and got straight to work. He gave me Joel's information, the Operation Manager. Joel was amazing to deal with, as he helped me through the insurance process. Jaren was a pleasure to work with as he helped me through the reconstruction. All in all Rob's team is still top notch and I will forever use their services."
---
Review by David Effren
Disaster Restoration
Rating

"The entire team at UWR has been impressive to work with. A special shoutout to Chris and William for walking me through the process, answering my calls at all hours and being prompt and professional at each interaction. When they come to work, they leave my home better than they found it, careful to protect my belongings and clean up all debris. They are true partners, working with my Insurance company to fight for what's right. I am especially impressed by the engagement from all levels including from Robert, their President, calling me at 5:00 on a Friday to reassure me that things will be handled to my satisfaction."
---
See All Reviews