Flooding in a home is one of the many nightmares that a homeowner may face and if the flooding is mixed with sewage, the situation becomes even worse.  There are several ways that sewage can get into a home including natural flooding and sewage backups, and when this happens, your health as well as your property is at serious risk.  You should never try to remove flood water that likely contains sewage from your home because exposure to the sewage will increase the risk of illness or infection.  RestorationMaster provides sewage backup cleaning in Oswego, IL to extract sewage water and restore the affected area.  Our advanced water extraction equipment can effectively remove contaminated water and we will ensure that the affected area is disinfected to prevent related health effects.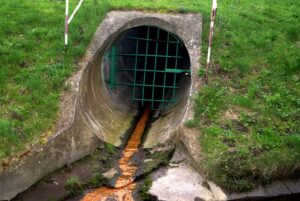 The presence of sewage in your home can lead to extensive property damage in addition to serious health effects.  Sewage spreads through porous building materials in your home which causes the damage to cover a much larger area.  As these materials absorb the sewage water, they become vulnerable to serious structural damage and even mold growth.  The waste materials found in sewage may also build up in the affected area, creating an awful mess.  The related health effects are triggered by bacteria and other dangerous microorganisms found in the sewage which makes it crucial to avoid any contact with the water.  Hiring a professional to clean up the sewage right away is your safest and most effective option.
Our professionals at RestorationMaster have the training and equipment needed to completely remove contaminated water from your home.  We can remove standing sewage water with our extraction equipment and we also make sure that the affected area is dried and restored to its original condition.
Our technicians will take care of the following steps with our sewage backup cleaning services:
Sewage Extraction: Our extraction equipment can remove standing water contaminated with sewage as well as moisture from affected materials.
Cleaning, Disinfection, and Odor Removal: Sewage water leaves behind dangerous debris and unpleasant odors. We will clean and restore the affected area and eliminate unpleasant odors with our odor removal process.
Drying and Dehumidification: After the standing water is removed, we will thoroughly dry the affected area with strategically placed dehumidification and drying equipment.
It is important to react immediately to flooding that contains sewage in your home to help limit property damage and prevent related health effects.  Once you discover the flooding in your home in Oswego, IL, contact RestorationMaster to clean up the damage with our sewage backup cleaning services.  We are standing by, 24 hours a day at (630) 576-0336 to provide emergency response for sewage backups.