The likelihood of such an event is slim, but there's still the possibility that a serious injury or death can occur in your home or business, making it the site of a trauma scene. Usually, these trauma scenes will contain some amount of biohazard materials, making the area a dangerous one to be in. This is because biohazard materials contain bacteria and pathogens that can lead to disease or infection. With such a risk, biohazard material removal and cleaning should only be done by a properly trained and equipped professional who has the necessary certification.
With our trauma scene and biohazard cleaning services in Orange, CA, ServiceMaster EMT will remove biohazard materials from residential and commercial properties that are the site of a trauma scene. Additionally, we will effectively clean and decontaminate the property to rid of all traces of biohazard materials.
Biohazard Cleanup Orange, CA
From blood and other bodily fluids to mold and mildew to hazardous chemicals, there are many kinds of biohazard materials that must be professionally cleaned. It takes the proper training, cleaning products, and equipment to do a safe, thorough cleaning job. At ServiceMaster EMT, you can trust our technicians to conduct effective biohazard cleaning, because they have undergone the training for it and possess the products and equipment needed to do it effectively. Furthermore, we work in accordance with health regulations from the state and OSHA.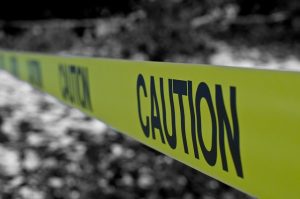 Among the biohazard cleaning services that ServiceMaster EMT is equipped and trained to provide include:
Crime scene cleaning
Mold removal
Undetected death scene cleanup
Biohazard spills or leakage
Suicide cleanup and sanitization
Law enforcement vehicle cleaning and sanitization
Trauma and Crime Scene Cleaning
In some cases, a trauma scene will double as a crime scene. In the event of crime, restoration must be conducted while cooperating with law enforcement and the ongoing investigation. Our technicians have been trained to work with law enforcement officials, so we can handle that. We also know that clients we're working with may be grieving, which is why we will always be compassionate and sensitive in our work.
ServiceMaster EMT provides the following within our crime scene cleaning services:
Respecting your privacy
Treating clients with compassionate
Removing biohazard materials from your home or business in a safe manner
Thoroughly cleaning and decontaminating the crime scene
Providing quality cleaning services that are performed in accordance with safety regulations at the local, state, and federal levels
In the event you discover an accident or crime resulting in a severe injury or death has taken place in your residential or commercial property, then it's important that you get EMTs and law enforcement to the scene right away.
Then you'll want to call ServiceMaster EMT. We provide trauma scene and biohazard cleaning services that include our technicians removing biohazard materials from your property, cleaning and decontaminating the scene, and restoring the space.
Available 24/7
For biohazard cleaning services in Orange, CA, get in touch with ServiceMaster EMT by calling (888) 767-9075 at any time of the day.
---
Related Biohazard Cleanup Services:
Biohazard Cleanup Las Vegas and North Las Vegas, NV
Trauma and Crime Scene Cleanup Henderson, NV
Biohazard Cleanup Tustin, CA
Trauma Scene Cleaning Newport Beach, CA
Crime Scene Cleaning Garden Grove, CA
---
September 23, 2021
Mohammad Anwar
Chino Hills, CA
More Reviews