RestorationMaster
(253) 470-2401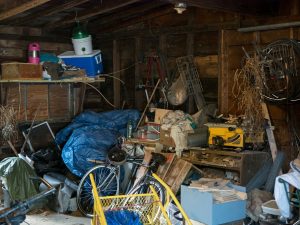 Hoarding has been a misunderstood disorder for many years. Now that better information has brought the details of hoarding to light, hoarding services have recently evolved to be more effective. As a psychological disorder, special precautions have to be taken in order to clean the mess effectively. The causes for hoarding are known, but the hidden dangers are not; therefore, the individual may not be aware of the potential risk they are in. Fire hazards and falling hazards are increased as the situation remains untreated. RestorationMaster offers hoarding cleaning services in Olympia, WA to help sanitize and bring homes back to livable conditions. We assist in organizing personal belongings and remove unwanted items and hazards from the home.
Dangers of Hoarding
Those experiencing hoarding tend to grow an emotional attachment to various objects and may have difficulty parting with them. This can cause an accumulation of items to progressively grow, and become hazardous. Piles may grow and block exits, creating a hazard where they may be unable to exit safely in an emergency. The items may also conceal hidden spills and body fluids that can cause health problems. Mold and mildew can grow in the smallest conditions, spreading quickly without notice. This can cause health complications for those with pre-existing health conditions. Often, the individual affected by hoarding may not be aware, or embarrassed by their condition; therefore, they will not reach out for help themselves. In this case, a trusted loved one is needed to reach out and support them through this difficult time.
At RestorationMaster, we train our staff to handle every situation and assist even the most intense hoarding cases. We ensure that all additional clutter is removed and recover any personal items of value. We pride ourselves on our respectful and professional approach to each case. All individuals' situations are different; therefore, we make sure to establish a trustworthy relationship before performing any cleaning services.
Our professional hoarding cleanup services include:
• Recover valuables, such as money, jewelry and heirlooms
• Dispose of unnecessary rubbish
• Assist in organizing what should be kept, thrown away, recycled, or donated
• Distribute kept items to friends and family members
• Assist with paperwork from trusts, attorneys, and government agencies
Contact Us 24/7
If you know someone that struggles with hoarding in Olympia, WA, make sure to contact RestorationMaster right away to get the situation under control. We ensure a completely thorough cleanup while maintaining a respectful and compassionate relationship with the individual.
We are available 24/7 at (253) 470-2401  for emergency hoarder cleaning services in Olympia, WA
---
Related Hoarding Cleaning Services:
Professional Hoarding Cleanup Company  in Tacoma, WA