RestorationMaster
(253) 470-2401
Trying to keep your home clean on a daily basis may be harder than you think. Daily foot traffic from your friends, family, and kids constantly not picking up after themselves may leave you with an overwhelmingly large mess. Allowing dirt and filth to pile up may lead to more serious issues that can include mold problems. To avoid this, contact RestorationMaster for our gross filth cleaning services in Olympia, WA. They are accommodating to all different types of situations including hoarding, filth build-up, or some other type of disaster.
Cleaning Services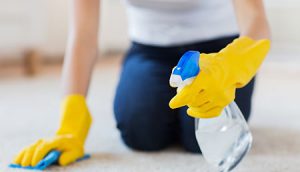 Having a clean home not only increases you and your family's morale, it also helps to leave a lasting impression on guests. Gross filth tends to pile up for a variety of reasons. It can be caused by sewage back-ups, hoarding, or other uncontrollable events that can occur throughout a home. It is important that this filth is then removed as quickly as possible. Without immediate treatment, it can leave you and your family susceptible to health issues, not to mention your home to mold growth.
The IICRC certified technicians of RestorationMaster are determined to make your home look as good as new. We have the best technicians in the business that will handle any level of gross filth in your home.
Our growth filth cleaning services cover the following:
Hoarding
Animals
Prescription drugs
Biohazard materials
Insect infestations
Mold and bacteria growth
Sewage backups
Odors
Contact Us Now
If you feel overwhelmed by a mess in your home, contact RestorationMaster immediately for our gross filth cleaning services. We service all homes in Olympia, WA and the surrounding areas with advanced cleaning products and will come to your aid as soon as possible.
Contact RestorationMaster at (253) 470-2401 for professional gross filth cleaning services in Olympia, WA.
---
Related Gross Filth Cleaning Services:
Gross Filth Cleanup  and Sanitation Company in Tacoma, WA