RestorationMaster
Serving the Milwaukee, WI area since 1976
When a serious accident or death occurs, there is usually blood among other bodily fluids at the scene that can be very dangerous to bystanders. Blood can harbor harmful pathogens or bacteria and if the cleanup is not handled properly, these pathogens can easily spread infection or disease. RestorationMaster provides professional blood cleanup services in Milwaukee, WI to safely remove all the blood from the scene of a serious injury or death. We have the training and equipment to clean up blood and bodily fluids as well as deodorize and disinfect the area to restore it to a safe condition.
Trusted Blood Cleanup Services
Each of our technicians at RestorationMaster has been specially trained to safely clean and dispose of blood, plasma, and other bodily fluids with plenty of experience to handle even the most extreme situations. After we remove the blood and any other dangerous materials, we scour every affected surface with our powerful bio wash solution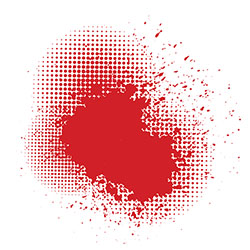 as part of our 3-step cleaning process which is designed to decontaminate, sanitize, and deodorize the scene. Any materials that have been heavily stained including carpeting, curtains, and flooring among others will be removed for more thorough cleaning and restoration. Our complete blood cleaning services cover the following:
Our blood cleaning process includes these steps:
Decontamination: The blood and other biohazard materials such as bodily fluids and tissues are removed and the entire area is decontaminated so that it is safe for people to enter.
Odor Removal: Any lingering odors are removed with our powerful deodorizers.
Proper Disposal: All biohazard materials such as blood, plasma, tissues, and bodily fluids will be safely transported to a licensed facility for safe disposal.
Continuous Monitoring: Our quality control and communication will help us ensure that the job is done quickly and efficiently.
Insurance Assistance: We can help coordinate your insurance claims with your provider.
Confidential Family Assistance and Support: We can help grieving families get in touch with counseling professionals to help them cope with the situation.
Safe Procedures: We work within local, state, and federal laws.
Professional Blood Cleanup Services
Calling a professional like RestorationMaster to handle the cleanup following a serious injury or death is important for the safety of those around. We provide safe and effective blood cleanup services in Milwaukee, WI and we can also help friends and family members of the victim find counseling services to help them through the grieving process.
You can call us 24 hours a day at (414) 433-8008 to respond quickly with emergency blood cleaning services.