RestorationMaster
Call: (720) 706-8965
Fire Damage Restoration – Highlands Ranch ,CO
After a fire it is important to get the fire damage repair process started as soon as possible to prevent any further damage. The service technicians at RestorationMaster respond quickly and are are experts in understanding the chemical combinations that can effectively clean and salvage belongings. You can relax, knowing that your home and possessions will be cleaned, deodorized, and repaired by reliable, knowledgeable professionals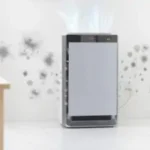 Smoke and Odor Removal – Highlands Ranch, CO
One of the many concerns faced by home and business owners is the lingering smell in the aftermath of a fire. Even after the flames are extinguished and the structure is restored, the smell of smoke remains. Making matters worse, the odor cannot be removed with household cleaning products. The odor removal services provided by RestorationMaster in Highlands Ranch, CO can remove even the most stubborn odors. Our effective deodorizers are designed to eliminate each odor particle at the source while preventing it from returning in the future. With these services, we can remove any odor including smoke, water, mold, biohazards, and more.
Flood Repair – Water Damage Restoration – Highlands Ranch, CO
We at RestorationMaster understand that your home or business is of the utmost importance and whether the loss is large or small, solving the problem is your only concern. That is why we are here to help. Whether it's a small bathtub overflow or it is raining from the ceiling our technicians will use the newest techniques to care for your home or business. With our state of the art equipment, expertise and prompt response time we can restore your residential or commercial property as quickly as possible. We serve the entire Denver Metro area, Colorado.

Mold Removal – RestorationMaster – Highlands Ranch, CO
Mold and mildew can cause more than simple cosmetic damage to your home or business. Inhaling or touching mold can cause allergic reactions and asthma attacks in sensitive individuals. At RestorationMaster we are certified in mold remediation by the IICRC and the IAQA. We can help you if you have any kind of mold problem.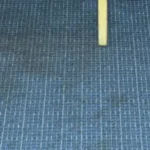 Carpet Cleaning Services – Highlands Ranch, CO
RestorationMaster has developed cleaning procedures to correctly clean your carpets. We will come out to your home, at no charge, and give you an in home estimate on your carpet cleaning needs. We can schedule a convenient cleaning appointment to fit your busy schedule. RestorationMaster's courteous and professional technicians are specially trained to clean all types of upholstery from herculon and micro-fiber to Haitian cotton. We serve residential and commercial customers in the entire Denver Metro area, Colorado.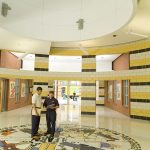 Tile and Grout Cleaning – Highlands Ranch, Colorado
RestorationMaster ASAP can help restore the tile and grout in your home or business. The RestorationMaster tile and grout cleaning process gets your grout clean and keeps it looking its best. RestorationMaster ASAP, Pittsford NY, can clean both ceramic and porcelain tile in kitchens, baths, and other tiled areas of your home or business.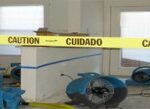 Biohazard and Trauma Cleanup – Highlands Ranch, CO
Different situations can involve the presence of biohazard materials including blood and bodily fluids, but regardless of the situation, they need to be cleaned up by a professional. Because these materials can contain bacteria, viruses, and pathogens, they can cause disease and/or infections. With our biohazard and trauma cleaning services, RestorationMaster can effectively restore the trauma scenes in Highlands Ranch, CO to their original condition. Our technicians are trained and certified to use effective cleaning products and we also take a compassionate approach as we understand families may be going through a tough time.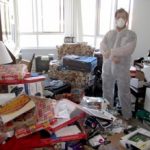 Hoarding Cleanup – Highlands Ranch, CO
Many Americans are affected with the mental disorder of hoarding. While some cases are not severe, others require the help of their loved ones to reach out to them to improve their situation. As these individuals struggle to throw away anything, the clutter, including trash, magazines, animals, and other small items, continues to grow. It's important to reach out to them about their situation, helping them to understand the dangers of their condition. After getting their approval, contact RestorationMaster for professional hoarding cleaning services in Highlands Ranch, CO. Our technicians take a compassionate approach to the cleaning service, putting your loved one in charge of the final decision process. After removing all unnecessary items, we will disinfect the property completely to restore safe and healthy living conditions.