Green Planet Restoration
Although unfortunate, in the United States, it is an everyday occurrence for a violent crime or serious accident that results in serious injuries or death to happen. Despite that, a lot of people may never be a witness to such a situation or come across it. Even if that is the case, it's helpful to know what to do if you ever do find yourself in such a situation. Start by calling 911 and keeping your distance from the scene. It's important to stay away, because of the infective nature of biohazard materials. The only people who should be conducting the cleanup of biohazard materials are licensed professionals. They will remove the substances and clean up the scene in a safe manner that eliminates the risk of disease or infection. Green Planet Restoration can help with such situations in Glendale, CA, with our trauma scene cleaning services. We have licensed professionals who are equipped to conduct biohazard removal and cleanup and we will be sensitive to those who have lost a loved one.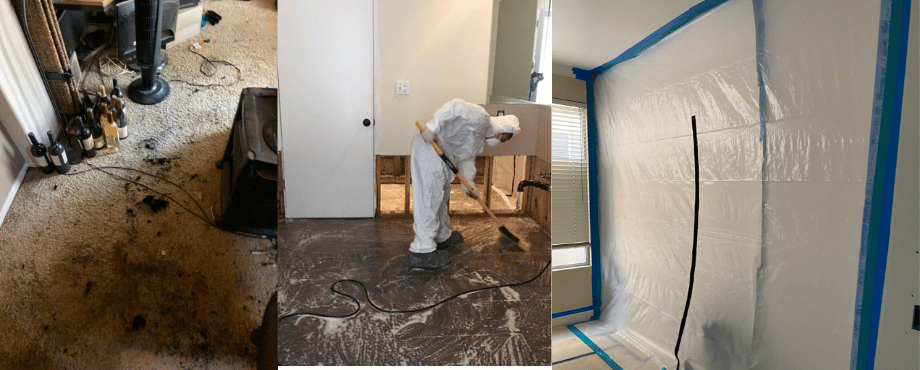 Crime and trauma scenes are known to include biohazard materials, such as tissues and bodily fluids. If someone is exposed to these biohazards, they can get a disease or infection from the harmful substances the materials contain. Knowing this, cleanup should be conducted only by professionals. Our technicians have the appropriate cleaning products and equipment to conduct biohazard material cleanup in a safe manner. To prevent disease or infection from spreading, we also disinfect the area affected by the biohazards. After we remove the biohazard materials, we transport them for disposal at a medical waste facility.
When providing our biohazard and trauma scene cleaning services, we will do the following:
Remove and clean biohazard materials
Clean and disinfect the scene to prevent the biohazard materials from spreading disease or infection
Transport biohazard materials to be disposed of at a medical waste facility
Comply with health regulations at the local, state, and federal government levels
Watch Video for more information on Green Planet Restoration
When dealing with a violent crime or major accident in its aftermath, it can be difficult if the situation also involves the death of a loved one. In such scenarios, family members and friends are grieving, but we will be compassionate with the individuals we work with. We arrive at the scene in unmarked vehicles to protect your privacy and will work efficiently to restore your property. If a crime has been committed, our technicians know to cooperate with law enforcement at the scene and not disrupt the ongoing investigation.
Contact Us for Trauma Scene and Biohazard Cleanup in Glendale, CA
If you ever encounter an accident or crime scene, keep your distance and call 911. Afterward, contact Green Planet Restoration at (626) 415-3677 for our trauma scene cleaning services in Glendale, CA.
---
Recent Reviews
Review by Marco H.
Disaster Restoration
Rating

"The team is awesome great response also working with my insurance to make sure everything is covered they go bat for you I have used them a few times in the past excellent company"
---
Review by David S.
Disaster Restoration
Rating

"Dan is one of the easiest and most professional technicians I have ever worked with. He made the entire process throughout my claim easier than I could have hoped for. Friendly, reliable, and super professional. Can not recommend this company any more."
---
Review by Eric Rio
Disaster Restoration
Rating

"Great company. They got the job done quickly and we didn't run into any problems. They have years of experience and you can definitely see that."