Green Planet Restoration
Regardless of the type of water or fire damage, you're experiencing, Green Planet Restoration of Burbank is equipped to help. From minor leaks to serious fire-related issues, we can provide our full range of restoration services to get your property dried out and cleaned up as quickly as possible—with a minimum of disruption and fuss. Our company operates 24/7/365, so whether you need help in the middle of the night or at a moment's notice, we can step in to deal with it as quickly and efficiently as possible.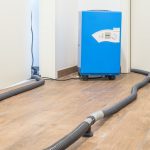 Excess water or moisture is the cause behind more cases of property damage than anything else.  Your home or building may experience flooding or excess water due to rain and wet weather conditions, as well as internal issues like plumbing leaks, broken appliances, pipe bursts, and even sewage backups.  Water and moisture can cause serious property damage by getting absorbed into wood, flooring, drywall, and other building materials where it can weaken these materials and cause serious structural issues.  The presence of excess water also greatly increases the risk of mold growth.  Green Planet Restoration provides complete water damage restoration services in Burbank, CA to remove excess water and restore the damage.  We can extract water and moisture from damaged materials using advanced equipment, as well as cleanup and repair the damaged areas.
Finding standing water in your home or building is an unsettling experience.  Dealing with the aftermath of this damage can leave you feeling overwhelmed and unsure of how to begin the recovery. Flood damage cleanup services are essential in this situation and it's important to hire a professional company to assist with these tasks as soon as possible. At Green Planet Restoration, we provide extensive flood damage cleanup services to homes and businesses in Burbank, CA affected by indoor flooding. With over 20 years of experience, our technicians are able to effectively dry damaged areas and restore them back to their original condition.
Fires are greatly feared among homeowners and business owners because of the vast damage they cause and the danger they pose to those within.  A fire can start in an instant and very quickly cause devastating damage throughout a home or building.  As if the damage from the fire isn't enough, the byproducts it creates such as smoke and soot can make the damage even worse after the fire is out.  It is important to call a restoration professional after the fire to stop the spread of the damage and begin the cleanup and repairs.  Green Planet Restoration provides full fire damage restoration services for homes and businesses in Burbank, CA that are damaged by a fire.  Our technicians can reverse the effects of smoke and corrosive byproducts with advanced cleaning products and repair structural damage.
When it comes to smoke damage restoration, you need a professional who knows how to tackle the job. At Green Planet Restoration, we have the training and experience in smoke damage restoration needed to make your Burbank, CA property safe for habitation again. We use state-of-the-art equipment and specialized cleaning solutions to mitigate damage from fire and smoke as well as restore structure, texture and color so that your property is returned to its original condition.
Mold growth is a difficult problem to deal with because it can form very quickly and spread to cause damage in hidden areas.  Mold spores are always present in the air which makes mold a threat to appear wherever it is supplied with moisture and a food source.  Many building materials in a home or building contain organic materials that feed mold growth, which is why mold can cause such extensive damage to the affected surfaces.  Mold can also cause very serious health issues in those who are exposed over an extended period of time.  At Green Planet Restoration, we can test for and remove mold from homes and commercial buildings with our mold remediation services in Burbank, CA.  We work with an independent facility that provides accurate testing, and we will remove all mold growth using advanced equipment and methods.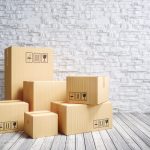 The damage from a disaster hardly ever stays contained to just one area of your property.  Disasters such as floods, storms, fires, and mold often result in widespread damage, and it is inevitable that this damage will affect your personal belongings.  Many personal items are fragile and if they are not restored right away, they can become damaged permanently.  Green Planet Restoration can clean and restore your personal content that was damaged in a disaster with our content cleaning and pack-out services.  Our technicians can complete the restoration of your content on-site or pack them up and take them to our facility for cleaning and restoration.
Not all damage caused by a disaster is physical as many disasters can leave behind lingering odors that make the home or building unpleasant.  Foul odors can be caused by excess water or flooding, fires, smoke, and mold and the odors can penetrate absorbent building materials, making them very difficult to eliminate.  At Green Planet Restoration, we can remove lingering odors from homes and businesses in Burbank, CA with our odor removal services.  Our technicians will remove the air spaces and affected materials using advanced deodorization technology and equipment.
Hoarding is a more widespread and serious problem than many people believe.  Millions of people in the U.S. suffer with hoarding disorder, which is a mental disorder rooted in anxiety and depression.  Those who suffer from this disorder are prevented from throwing anything away due to their anxiety, which results in dangerous levels of clutter in the home.  If the clutter is allowed to grow, it can increase the risk of injuries and fires and block access to areas of the home.  Green Planet Restoration provides hoarding cleaning services in Burbank, CA to help return the homes of hoarders to save living conditions.  We understand the sensitive nature of the situation and we will work with the affected individual to ensure that they participate in every step of the process.
In the event of a disaster, experiencing property damage that requires construction services to repair is a worst-case scenario.  Storms, fires, accidents, and even flooding can lead to major structural damage that needs to be stabilized and rebuilt by construction professionals.  When this happens, it helps to call a professional that can handle the entire process.  Green Planet Restoration provides full reconstruction services in Burbank, CA to restore and repair homes and commercial buildings that have experienced serious damage.  We have a complete construction crew that will handle every step of the process, including the planning and repairs.
Property damage caused by a major disaster can cost a business money in a couple of different ways.  When damage occurs, your company will have to pay for the repairs, and if you have to stop your business operations during the restoration, you can lose even more money.  You can help reduce your losses by immediately calling a professional that can provide restoration services.  At Green Planet Restoration, we are ready to help businesses in Burbank, CA with our commercial damage restoration services.  We use state-of-the-at restoration equipment and techniques to repair and restore commercial buildings.
If a violent crime or major accident has occurred on your property, it is important to stay composed and keep your distance from the scene.  It is common for these scenes to contain blood and bodily fluids that can easily spread infection or disease if they are not properly cleaned up.  Your first call should be to law enforcement and EMTs so they can respond to the scene.  After they respond, you need to contact a licensed professional that has the ability to safely restore the scene. Green Planet Restoration provides biohazard and trauma scene cleaning services in Burbank, CA to safely restore the scene of a violent crime or major accident.  Our technicians will remove every trace of biohazard material and ensure that the scene is thoroughly disinfected to it is safe to use again.
---
Recent Reviews
Review by Marco H.
Disaster Restoration
Rating

"The team is awesome great response also working with my insurance to make sure everything is covered they go bat for you I have used them a few times in the past excellent company"
---
Review by David S.
Disaster Restoration
Rating

"Dan is one of the easiest and most professional technicians I have ever worked with. He made the entire process throughout my claim easier than I could have hoped for. Friendly, reliable, and super professional. Can not recommend this company any more."
---
Review by Eric Rio
Disaster Restoration
Rating

"Great company. They got the job done quickly and we didn't run into any problems. They have years of experience and you can definitely see that."