The carpet experiences the most day to day use of almost any home furnishing which causes dirt, dust, and other debris to build up within the fibers over time.  If this debris buildup is not removed, it could cause permanent damage to the carpet.  RestorationMaster provides professional carpet cleaning services to homes and businesses in Carol Stream IL to thoroughly clean your carpet and improve its look and durability.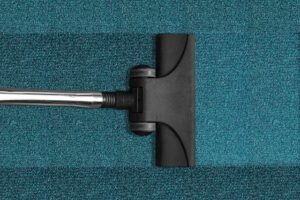 RestorationMaster offers one-time professional carpet cleanings as well as regularly scheduled cleanings for businesses to provide consistent maintenance.  Our technicians have the proper training and equipment to effectively clean all types of carpet and create a healthier indoor environment.
Our carpet cleaning service includes the following steps for the best possible results:
Inspection and vacuuming of the carpets.
Pre-treatment for spots and stains.
Pre-application of shampoo to loosen dirt and debris.
Rinse with clear hot water.
Application of post treatment for residual stains.
Grooming of the carpet to help the drying process.
Protection of the carpet with pads under all furniture legs.
Final inspection with the client.
If you would like to schedule a professional carpet cleaning appointment for your home or regularly schedule carpet cleanings for your business in Carol Stream, contact RestorationMaster at (630) 576-0336.  We are standing by 24 hours a day to take your call.