ServiceMaster DAK
Serving Buffalo Grove, Lake County, part of Cook County, IL and the surrounding areas, available 24/7/365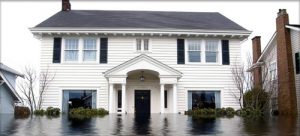 Water damage can be caused by many day-to-day actions such as an appliance malfunctioning and overflowing with water, a pipe burst, or an undetected leak. Outside factors are also capable of damaging your home such as a flood or excessive rain. Water damage must be treated immediately because it can spread very quickly and damage other parts of your home. ServiceMaster DAK provides water damage restoration services in Buffalo Grove, IL. We will restore your home to its original glory as quickly as possible. We will extract all the water from your home using the best state-of-the-art equipment in the industry.
Just minutes after water invades your home, it will overtake the building by traveling through doors, drywall, and insulation. If the water is not removed and the damage is not treated immediately, this will allow for mold to form. The longer you wait to call ServiceMaster, the more likely you are to experience mold growth, structural damage, health issues, and damage to your home beyond repair!
Water Damage Mitigation
Our ServiceMaster DAK employees are certified and well-trained with the best equipment in the business. We provide water damage restoration services with the following procedure:
Assessment: We will begin by assessing your property damage which includes inspecting the moisture levels and looking for any structural damage. We will take pictures and salvage any broken parts that may have caused the water damage for you.
Initial Inspection and Assessment: We send our certified technicians to assess the damage of your home and decide what water damage restoration method will be necessary. We will photograph all damage and save broken parts that are the source of the water damage. Once we complete the inspection, we will create a restoration plan customized to your home.
Water Extraction: Our technicians use the water extraction method to remove the excess water from your home. We remove all water from the structures, furniture, and carpet and stop any water from spreading around your home!
Installation of Drying Equipment: We place drying equipment all throughout your home and dehumidifiers to remove any moisture from the air. This process takes about 2 to 3 days and is necessary in order to prevent mold or mildew from growing in your home.
Monitoring of Drying Equipment: After the drying equipment has been installed, we will monitor your home to check up on the water damage restoration process and make certain that your home is drying properly.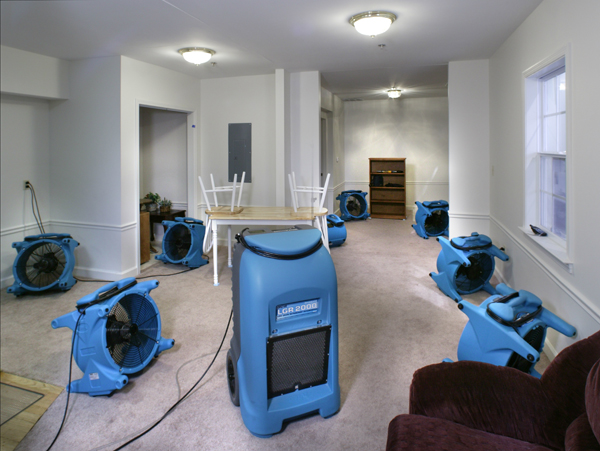 What to Do for Water Damage
Attempt to find the source of water damage and stop the water from flooding your home as best you can. It may be necessary to shut off your water temporarily.
Attempt to remove the water as best you can. You may mop or blot dry flooded areas.
Hang drapes through a coat hanger and place the hanger on the rod to keep them off the floor. You should remove any non-permanent carpeting such as rugs or mats.
Place aluminum foil under your furniture legs to protect the flooring.
Put personal items such as paintings, photos, or other objects in a dry place.
Take pictures of all affected property for your insurance company.
What NOT to Do
DO NOT use a normal vacuum cleaner to remove water.
Do not use electrical appliances if you are standing on a wet floor.
Do not walk into flooded rooms until the power has been turned off.
Wait for your service technician to remove all permanent carpeting.
If you have had flooding or other water damage in your home, call ServiceMaster DAK in Buffalo Grove, IL for water mitigation and water damage restoration services immediately! We can prevent the further spread of water and use the best drying techniques and state-of-the-art drying equipment. We are available 24 hours a day, 365 days a year at (847) 558-6604.
---
Rating:


Lake Forest IL
Performed by Oscar
I do not have the words to express the gratitude I feel for the Service Master crew that helped us through the misery of a flooded basement. They were skilled, considerate, efficient and especially respectful of other people's treasured belongings. I have no idea how they accomplished the massive task of moving every item in a massive space to remove soaked carpeting, protecting everything while the space dried with heaters they installed. They then put everything back in the right place after new carpets were in. Thank you, Oscar! You are one of those people who goes way above and beyond.
---
Review by S.B. – Buffalo Grove, IL
Disaster Restoration
Rating

Your people are just wonderful! They were extremely conscientious, professional, and just a joy to be around. The office staff is just as amazing. Too bad all service providers are not this nice to deal with!!!
---
ServiceMaster DAK Flood and Water Damage covered areas:
Arlington Heights IL 60004 | Barrington IL | Buffalo Grove IL | Lake Zurich IL
---
Recent Reviews
January 7, 2020
Very thorough clean up! The men were very professional and competent! They arrived on time for 5 days and were very pleasant and respectful of my home always wearing "booties" when entering. The room was left immaculate and debris removed in plastic bags day 1. The fans were checked daily until the room was dry. Very good service! Recommending Brian Brown and Gabriel who did a great job!
---