What to Look for When Choosing a Water Damage Restoration Contractor
Water damage can destroy a home or building within seconds. Hurricanes, burst pipes, malfunctioning appliances, and sewage backups are types of instantaneous water damage. Homeowners will need to look for a reputable water damage restoration contractor to repair the ruin.
The cost to repair water damage can be shockingly high. The severity of the water damage, the category of water that caused the destruction, and where it occurred impact the price. On average, however, homeowners pay $3,304 to fix a water damage disaster.
Since repairing water damage can put a homeowner back several thousand dollars, it is critical to choose a professional service that will handle the cleanup with professionalism and skill. Here are 11 factors that homeowners should consider when looking for a water damage restoration expert.
1. Evaluate experience
An experienced water damage restoration company is worth the investment in cost. A service with a decade's worth of experience understands the urgency needed to repair water damage. Plus, experienced technicians will jump into the repair instead of letting water damage spread.
On the other hand, inexperienced restoration services may spend time looking for solutions and inadvertently let water damage worsen. Look for companies that have worked on several projects over the years, especially recent ones. A long-running business will have a long list of satisfied customers.
2. Assess availability
While experience is a must for repairing water damage emergencies, so is availability. Avoid water damage restoration contractors that offer limited availability, considering that forcing a homeowner to wait to resolve a crisis only increases the level of water damage and leads to mold growth.
3. Determine timeframe
Just as the availability of technicians speeds up the restoration, the timeframe for the completion of the task is equally important. Be aware that the severity of the water damage can significantly impact the expected timeframe for restoration. Receive an estimated timeframe to best prepare.
4. Research equipment
The equipment used during a restoration project can accelerate the rate of restoration, address moisture issues before they become a mold problem, and help restore personal property, such as documents, heirlooms, artwork, and photographs. Ask what type of equipment will be used.
Moisture-detection equipment, for example, is critical to identify all areas affected by water damage. Since moisture can linger behind walls, under carpets and beneath wallpaper, high-tech equipment is necessary to pinpoint all the water damaged areas that must be addressed.
Water extraction equipment should also be advanced to eliminate all excess moisture. Dehumidification and drying machinery must be powerful enough to hasten the drying process and ensure the water damaged areas are fully dry. Without proper equipment, restoration will be unsuccessful.
5. Review certification
A restoration company that has earned the Institute of Inspection Cleaning and Restoration Certification (IICRC) is a homeowner's best recourse when water damage strikes. IICRC certification is a clear indicator that the homeowner is working with a qualified team of professionals.
6. Ask about training
Training is equally important in the proper cleanup of water damage. A specific level of training is required for the safe handling and removal of certain types of water, such as contaminated gray water and toxic black water. Only licensed experts can classify and categorize water damage.
7. Confirm licensure
A qualified water damage restoration service is registered to operate in the state. Such a company is licensed and bonded. If legal issues arise, the homeowner's best interests are protected. Before signing on the dotted line, ensure this information is clearly written in the contract.
8. Look for proof of insurance
General liability and worker's compensation are necessary to prevent the homeowner from being held liable in the event an accident occurs on the property. Protecting oneself from liability is an important reason for working with restorations services that can show proof of insurance coverage.
9. Obtain help with insurance claims
Getting the most out of insurance is best done when the water damage restoration contractor can provide help with filing the claim in a timely manner. The contractor will also fully understand the extent of the damage, thereby accelerating the insurance claim.
10. Receive references
Obtain a list of previous customers and speak with them to obtain important details about the restoration contractor's professionalism and efficiency. References can provide valuable information about what it was like to work with the company and if the restoration was successful.
11. Review other services
Restoration companies that specialize in water damage may have expanded to include the restoration of other types of damage, such as fire and smoke. Choose a company that offers comprehensive restoration services so that quality help is available if another disaster occurs.
Why Choose RestorationMaster
Looking for a qualified, licensed water damage restoration contractor should be done before an emergency happens. Homeowners can prepare for a disaster by keeping the contact information of a professional that provides water damage restoration services to homes and businesses.
IICRC technicians are experienced in handling all types of water damage emergencies. They use the latest equipment, from water extraction machinery to drying and dehumidification units, to ensure your property is restored as quickly as possible.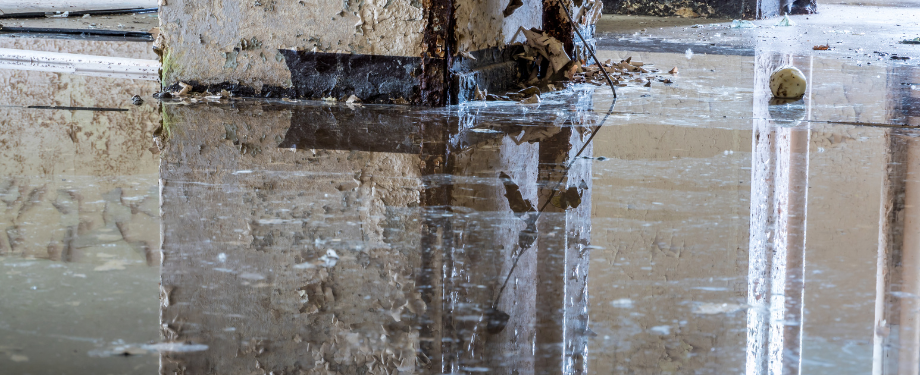 Property owners can count on skilled crews, who stand by 24 hours a day to respond to water damage crises. They arrive quickly to your water damaged building and begin cleanup right away, which limits the spread of destruction and improves the chances of a successful restoration.
Water damage restoration processes include the evaluation of the extent of water damage, the drying of affected materials, the cleaning of personal items, deodorization and moisture control. Removing moisture from the air is necessary to prevent mold colonies from infesting the building.