How Long is the Drying Process for Water Damaged Homes?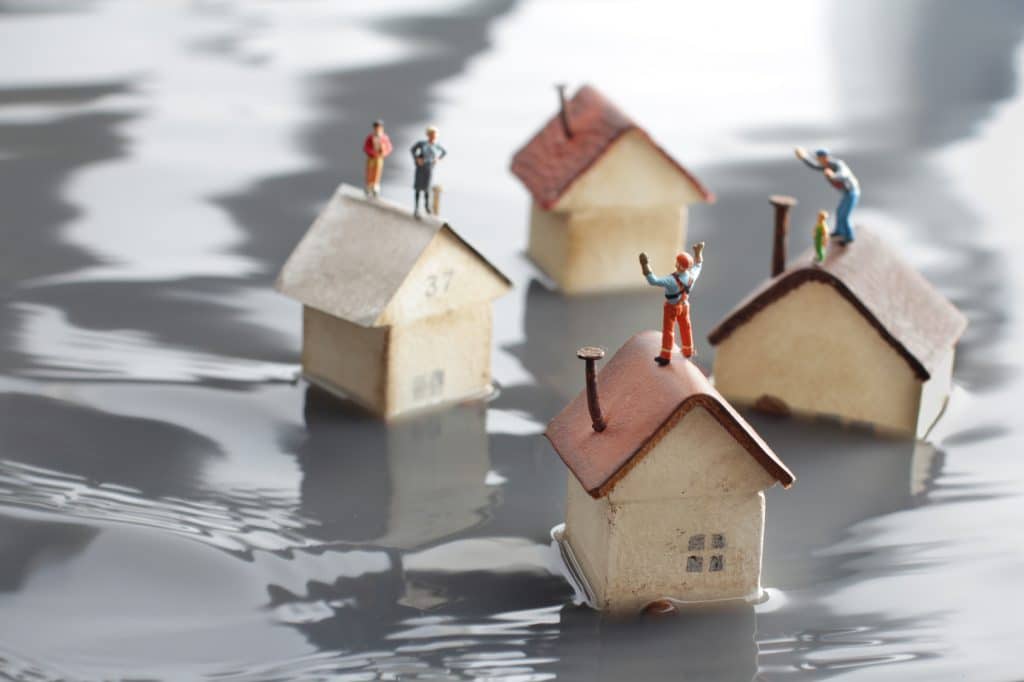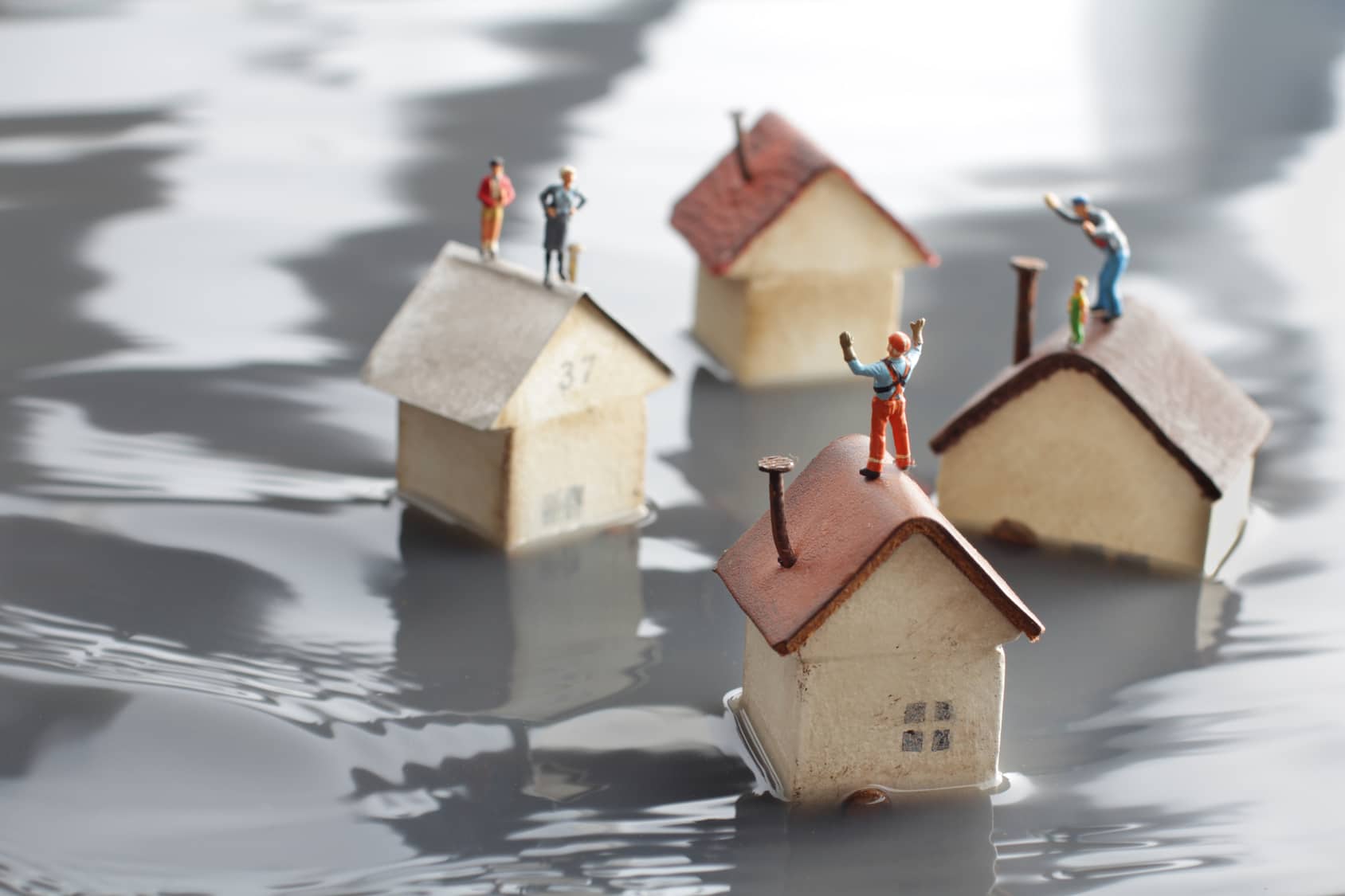 Due to the various ways that it can occur, water damage is known to be the most common type of property damage. Regardless of the source, all cases of water damage need to be addressed immediately to prevent further damage from occurring. But before any repairs and restoration can be done, a few things need to be handled.
First, the source of the water must be addressed. If water continues to come into your home, then more damage will ensue. For example, if a pipe burst caused the damage, that problem needs to be repaired to prevent more water from spilling into your home. After the water source has been dealt with, prioritize water extraction. From there, the drying process can begin.
No one wants to be displaced from their home, but it is, in some cases, necessary ― such as when your home has sustained significant water damage. When this happens, you may be left wondering how long the drying process for a water damaged home takes.
Generally speaking, a water damaged home will take around five days to dry. But the drying time varies, taking anywhere from 12 hours to a couple weeks. There are numerous things that need to be taken into account to determine the drying time.
Continue reading to learn more about the factors that contribute to the time it takes for water damaged homes to thoroughly dry out.
What Factors into the Drying Process for Water Damaged Homes?
Extent of the Damage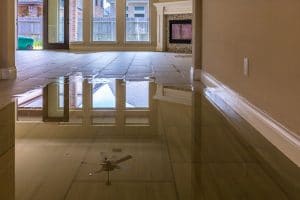 To determine how long it will take for your home to dry, you must consider the amount of water involved and the areas affected. The more water there is, the more damage there is and the longer it will take for your property to thoroughly dry.
For example, if just one room in your home has been affected, then it will not take as long for the area to dry. But if the entire downstairs floor has standing water, it will take longer to dry. Furthermore, if there are a few inches of standing water, your home will dry more quickly than if it had a few feet of standing water.
Drying Equipment
The more drying equipment you have, the quicker the area can dry. However, the type of drying equipment can make a world of difference as well.
A standard house fan will take longer to dry an area than a high-volume fan and dehumidifier. This is why getting professional help from qualified water damage restoration technicians is beneficial. They have specialized drying equipment that can efficiently dry out water-damaged properties.
How Do You Dry Water Damaged Homes?
In an ideal situation, a combination of the following three drying methods will be used to dry your water damaged home.
Air Drying
This technique is simple, as you just allow the air to dry the materials affected by excess water and moisture present in your home. Usually, this method includes opening up windows and exterior doors to help improve air circulation and speed up the drying process. However, air drying is really only realistic for smaller areas with low humidity and lesser amounts of saturation due to the fact this technique is naturally more time consuming.
Fans
Fans are a good way to dry water damaged areas because they circulate the air to eliminate the moisture more effectively. The issue with using such equipment, however, is that it can also help encourage mold growth and its spread.
Mold is a common result of water damage because a water damaged property provides the perfect environment for mold growth. If mold has grown in your water damaged home, then a fan can spread mold spores and allow the growth to affect new areas. Because of this, it is recommended your home is first inspected for mold.
Dehumidifiers
One of the quicker drying methods, dehumidifiers effectively eliminate moisture from the air and materials in the surrounding space.  They also cover a larger area compared to fans, making them ideal for use in larger spaces. The water just needs to be emptied regularly so it can continue running.
What Should You Do if Your Home Experiences Water Damage?
If your home has suffered water damage, then you need to act quickly in order to prevent the damage from worsening. The longer water damage goes unaddressed, the weaker affected building materials will become. Additionally, water damage will also encourage mold growth, which then causes its own issues. Knowing this, do not hesitate to seek help from a professional water damage restoration company.
Following your call for help, professional technicians will arrive at your home to start the water damage restoration process. Using advanced water extraction and drying equipment, your home will be free of excess moisture and thoroughly dried. From there, the damage will be repaired, and your home will be restored to a clean and safe living environment once again.