Water Damage
Residential Flood Cleanup
At ServiceMaster Fire and Water Restoration we understand that your home is of the utmost importance and whether the flood damage is large or small, solving the problem is your only concern. Whether it's a small bathtub overflow or it is raining from the ceiling our technicians will use the newest techniques and equipment to restore your home as quickly as possible. Serving the entire Denver Metro area, Colorado.
Commercial Water Damage Restoration
When it comes to your business we understand that you have invested a lot of time, money, resources and energy to provide the best environment for your company. We understand that if you endure a water loss your main concern is to have your business up and running.  We understand that time down is money lost so we want to reduce the financial cost to your business. Trust the professionals at ServiceMaster Fire and Water Restoration in Denver Colorado.
24 Hour Emergency Response
ServiceMaster Fire and Water Restoration has highly trained technicians and state of the art equipment that are available 365 days a year/24 hours a day to provide critical first response in Denver, Colorado area. Immediate first response could minimize the extent of the loss and the stress of the situation. The faster you react and call ServiceMaster Fire and Water Restoration, the greater the possibility of getting your flood problem solved quickly and efficiently.
Water and Sewage Extraction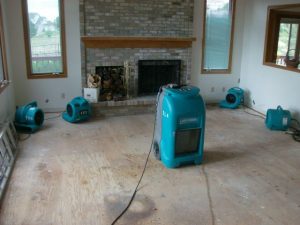 Water damage occurs in different types and categories and classes, ServiceMaster Fire and Water Restoration can mitigate any and all types of water losses in Denver, Colorado area. With our top of the line equipment and our trucks with mounted extraction tools, we will be able to mitigate the problem. One of the most problematic and disruptive types of water damage is sewage, often caused by a sewer line back up or toilet/septic tank overflow. This is a biohazard and extremely dangerous. With the proper chemicals and proper tools our technicians can alleviate the problem.
Flood Insurance Claims
We are a preferred vendor for over 10 major insurance companies. We have the knowledge to handle your insurance claim, but most importantly, we at ServiceMaster Fire and Water Restoration take time to explain what we are doing, which puts the policyholders at ease and helps them feel back in control. We manage the technical aspects of the mitigation process in a way that delivers peace of mind.
Call (303) 800-3404 or use the form on the right to request a quote for ServiceMaster Fire and Water Restoration flood cleanup services in Denver Metro area, Colorado.
---
Recent Reviews
---
Review by Tjty James
Disaster Restoration
Rating

"Cassie and her crews were incredible. She truly made me feel like the patient who finally meets the doctor who can cure his or her ailment. She was prompt, knowledgeable, friendly and professional. Servicemaster is very fortunate to have such a wonderful employee."
---
Review by Courtney Clark
Disaster Restoration
Rating

"Super professional and on time. Recommend them to anyone."
---
Review by Joseph Steffens
Disaster Restoration
Rating

"Was moving out of my home and called ServiceMaster to clean our carpets. They did an amazing job and their technician was very detailed and a true expert! Would highly recommend this company."
---
See All Reviews