443-971-3957
Keeping excess water or moisture out of your home or building is a difficult task because weather conditions like floods and heavy rain, as well as internal problems like leaking pipes or appliances, pipe bursts, and overflows can result in excess water inside.  It is very important to react to excess water or moisture on your property right away because anything from a slow leak to standing flood water can cause significant damage.  Common building materials like wood and drywall quickly absorb water which allows it to spread over a large area, damage the affected materials, and increase the risk of mold growth.  Coventry Services provides water damage restoration services in Baltimore, MD to remove excess water from affected homes and businesses and restore the damage.  Our highly trained and IICRC certified technicians use advanced equipment to ensure that all excess water and moisture is removed to prevent serious damage or mold growth.
Damage from Excess Water
Any amount of water can end up causing significant damage in your home or building because it can easily penetrate porous building materials like flooring, wood, drywall, and sheetrock.  As these materials absorb water, they become susceptible to warping, discoloration, mold growth, and rotting which could lead to serious structural issues.  You must react to water damage as soon as you notice it because any hesitation will allow the damage to get much worse.  You can help limit water damage once you find it with these tips:
Stop the source of the water if possible
Lift drapes and upholstery skirts off the floor
Put objects like paintings, photos, and valuables in a safe, dry location
Put aluminum foil under all furniture legs to protect the flooring and furniture from further damage
Do not try to clean up flood water yourself, it could be contaminated
Contact Coventry Services for professional water damage restoration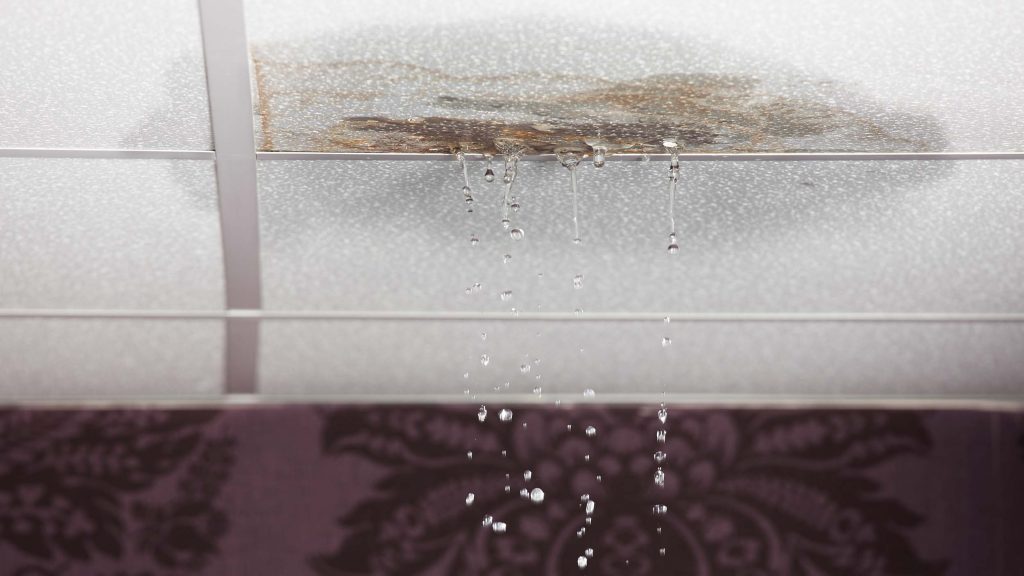 Trusted Water Removal
Our technicians at Coventry Services are IICRC certified in water mitigation and use the latest extraction equipment and methods to remove excess water and moisture from your home or building.  We can effectively remove any amount of water and our advanced dehumidification and drying equipment will extract moisture from porous building materials and furnishings.  Once the water and moisture is removed, we will thoroughly clean and restore the affected areas.
Affected By Water Damage? Watch Our Video:
You can expect the following from our water damage restoration services:
Initial evaluation to determine the extent of the damage
Water extraction and drying
Structural drying
Demolition if necessary
Drying of affected content and furnishings
Carpet and upholstery cleaning
Water damage can quickly become a serious issue in your home or building which is why you should never ignore it.  If you notice water damage on your property in Baltimore, MD, contact Coventry Services right away to take care of the damage.  You can call us any time, 24 hours a day at 443-971-3957 for emergency restoration services.
---
Related Water Damage Removal Services
Water Damage Restoration in Annapolis, MD
Water Damage Restoration in Ellicott City, MD
Water Damage Removal in Towson, MD
---
Recent Reviews