(847) 983-74000
The HVAC system is very important for controlling the climate in a home or building.  It distributes the heating and cooling through the air ducts and as the air passes through the system, dust, pollen, and other airborne debris accumulates within the ducts.  This debris buildup can lower the efficiency of the system which raises the cost of your heating and cooling and increases the risk of a malfunction.  ServiceMaster DAK provides air duct cleaning services for homes and businesses in Buffalo Grove, IL.  Our air duct cleaning services will not only improve the efficiency of your HVAC system, but also improve the indoor air quality in your home.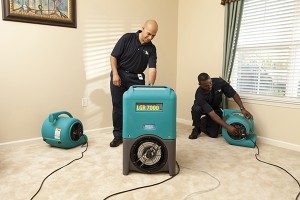 According to the EPA, approximately 40 pounds of dust circulates through the average home per year.  As the HVAC system takes in air to operate, this dust along with any other airborne debris is sucked into the system.  The buildup of dirt and debris within the HVAC system slows the airflow, lowering its efficiency and raising your energy bills.  This also causes the system to work harder to force the air through which is why a malfunction is more likely.  Industry professionals recommend professional air duct cleaning services every 2-5 years, but it can be hard to determine if these services are really needed.  Your home may need air duct cleaning services if you notice these conditions:
Excessive dust in your home
Strange odors from the HVAC system
Dust on the return and supply vents
Black marks around the vents
Symptoms of allergies and respiratory issues from anyone in your home or building
Homes that meet any of the following criteria may need professional air duct cleaning services more than others:
Family members that suffer from allergies or asthma
Smokers
Pets
Damage to the HVAC system
Newly completed renovation or remodeling project
The air duct cleaning services we provide include these steps:
Protection of your carpet and furnishings from the dust
Complete inspection and cleaning of the HVAC system using open access
Cleaning of fiberglass duct board, flex ducts, and fiberglass lined sheet metal air ducts with soft bristled brushes
We close off the HVAC system to contain the dust
Brushing and contact vacuuming to remove dust and debris
Use of outside exhausting vacuum cleaners and High-Efficiency Particulate Air (HEPA) vacuums
Removal, cleaning, and reinstallation of registers and vents
Resealing and re-insulation of access holes made by us for cleaning
Each of our technicians are highly trained to provide effective air duct cleaning services using the most advanced equipment of the industry.  If you believe your home or business in Buffalo Grove, IL could benefit from our air duct cleaning services, contact ServiceMaster DAK at (847) 983-7400.  Our air duct cleaning services will help lower your heating and cooling bills by improving the efficiency of the system and improve the indoor air quality.
---
Recent Reviews
February 8, 2019
M.J.C.
Arlington Heights, IL
---