Whether you are at work or at home, it always feels good to be in a clean environment.  A clean home provides a healthy and comfortable sanctuary after a day of work and a clean workplace can do wonders for productivity and morale.  The other advantage of having a clean home or office is the impression it gives to your visitors, guests, employees, and customers.  The problem is that some homeowners and many businesses do not have the time or capacity to fully clean their homes and buildings on a regular basis.  ServiceMaster DAK provides professional house and office cleaning services in Buffalo Grove, IL.  Our technicians can deep clean your home or office using the best cleaning products, methods, and equipment of the industry.
House Cleaning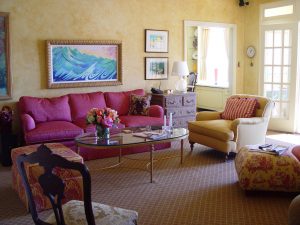 Homes that are clean and maintained not only look better, but they are also more comfortable and healthier.  Regular cleaning removes dirt, dust, and other debris before it has a chance to buildup and pose a threat to your health.  Our house cleaning services start with a visit from one of our estimators to inspect your home and discuss your priorities.  This inspection allows us to create a cleaning plan that covers your top priorities and plan accordingly by making sure we bring the right equipment and cleaning products.
Our technicians go through every room of your house to ensure a quality deep clean.  We will start at the ceiling and work our way down, making sure to clean everything including light switches, light fixtures, windows and window sills, doors, shelves, and the trim and molding.  We are also prepared to move any furniture and replace it to make sure we clean as thoroughly as possible.
Our house cleaning services include:
Carpet Cleaning
Hard Surface Floor Cleaning
Upholstery Cleaning
Move In, Move Out Cleaning
Air Duct Cleaning
Office Cleaning
Keeping a clean office or workspace can have a positive effect on your business because it boosts employee morale and productivity while making a better first impression on customers and visitors.  However, many companies cannot hire a full time janitorial staff which makes it difficult for them to adequately maintain their building.  The technicians of ServiceMaster DAK can provide effective office cleaning services to improve the look and cleanliness of your office or workspace.  We use only the best cleaning products and equipment available to produce a level of cleanliness in your office that you can be proud of.
Our office and commercial cleaning services include:
Carpet Cleaning
Upholstery Cleaning
Hard Surface Floor Cleaning
The cleanliness of your home or office helps give off a good lasting impression while creating a healthy and comfortable environment.  If you need professional cleaning services in Buffalo Grove, IL to keep your home or office in top shape, contact ServiceMaster DAK.  You can call us any time at (847) 558-6604 to learn more about our house and office cleaning services.
---
Recent Reviews
January 7, 2020
Very thorough clean up! The men were very professional and competent! They arrived on time for 5 days and were very pleasant and respectful of my home always wearing "booties" when entering. The room was left immaculate and debris removed in plastic bags day 1. The fans were checked daily until the room was dry. Very good service! Recommending Brian Brown and Gabriel who did a great job!
---