ServiceMaster DAK
Serving Lake County, part of Cook County, IL and the surrounding areas, we can be reached 24/7/365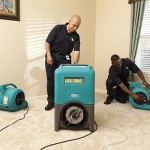 There are high amounts of dust particles and other debris that circulate through the breathing air of a home and eventually accumulate within the air duct system.  In fact, the EPA estimates that the average home can accumulate up to 40 pounds of dust per year.  The dust that gathers within the air duct system can decrease the efficiency of the system and get redistributed each time it kicks on, sending the dust particles back into the breathing air of the home where they can pose health risks.  ServiceMaster DAK Enterprises provides professional air duct cleaning services to homes and businesses in Arlington Heights.
The following conditions may indicate that you need professional air duct cleaning services:
Home frequently needs dusting.
The HVAC system has a strange smell.
Dust is building up on the vent grills.
There are black marks near the vent grill.
People within the home are suffering from allergies or respiratory problems.
These conditions may require professional duct cleaning more frequently:
Pets
Family members that routinely suffer from asthma or allergies
Cigarette or cigar smokers in the house
Water, fire, or smoke damage to the air duct system
Dust or debris from a renovation or remodeling project
The air duct cleaning services from ServiceMaster DAK include:
Protection of the carpet and household furnishings during the process.
Thorough inspection and cleaning of the entire system.
Use of soft bristled brushes for flex ducts, fiberglass air ducts, and sheet metal air ducts with internal fiberglass lining.
Clean through one opening at a time while keeping the others sealed to prevent dust and debris from entering the breathing air.
Use of brushing and contact vacuum cleaning to remove dust and debris.
Use of vacuum equipment that exhausts outside the home or a High-Efficiency Particulate Air (HEPA) vacuum that exhausts inside.
Thorough cleaning and reinstallation of all registers and vents.
Protection of the duct work by resealing and re-insulating access holes made in the return area.
Full completion of the job.
Professional air duct cleaning services not only improve the indoor air quality of your home or office, they also increase the efficiency of the air duct systems for lower energy bills.  Contact ServiceMaster DAK Enterprises at (847) 558-6604 to schedule HVAC and air duct cleaning services for your home or business in Arlington Heights, IL area.
---
Air Duct Cleaning Services in Lake county and other IL locations:
Arlington Heights IL 60004 | Barrington IL | Buffalo Grove IL | Lake Zurich IL
---
Recent Reviews
January 7, 2020
Very thorough clean up! The men were very professional and competent! They arrived on time for 5 days and were very pleasant and respectful of my home always wearing "booties" when entering. The room was left immaculate and debris removed in plastic bags day 1. The fans were checked daily until the room was dry. Very good service! Recommending Brian Brown and Gabriel who did a great job!
---