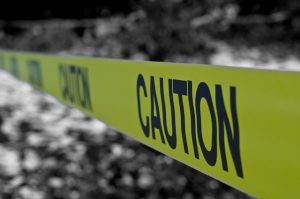 Stumbling upon the aftermath of a traumatic accident or violent crime is upsetting at best and terrifying at worst. Everyone thinks it won't happen to them, but it happens multiple times every day across the country, so it's important to know what to do in case you find one. The main rule is to call 911 immediately. The area may be considered a crime scene, so it's vital to leave it undisturbed. Even moving a small object can derail an investigation. Never try to clean the aftermath by yourself. Biohazard materials like blood and tissue can carry disease and ordinary household cleaners aren't strong enough to remove stains or sanitize the area. These items can't legally be disposed of in household trash.
ServiceMaster of Baltimore provides comprehensive biohazard and trauma scene cleaning for residential and commercial clients in Annapolis, MD to clean, sanitize, and restore trauma scenes. Our specialists have the training to safely and legally remove biohazard materials and take them to a certified facility for disposal. We use powerful, yet gentle cleansers to sanitize and restore the area so it's safe to occupy again. We work in cooperation with law enforcement authorities and treat property owners with compassion during this difficult time.
Why Biohazard Materials Are So Dangerous
Trauma scenes usually contain tissue, blood, and other types of bodily fluids. These materials are considered biohazards because they can easily spread infectious diseases. Law enforcement and other first responders don't provide cleanup services. This type of remediation can't be handled by ordinary cleaning products and equipment because they can't provide the necessary levels of cleaning and sanitation. These materials can't legally be thrown away in regular household trash either, and without wearing the proper protective gear, it's easy to spread bacteria and other hazards throughout the area and beyond. This is usually a job most people would prefer not to do themselves, even if they didn't know the parties involved.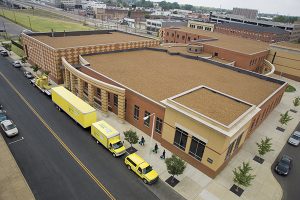 The specialists at ServiceMaster of Baltimore have all the necessary training and equipment to safely remove biohazard materials in approved containers to a facility for legal disposal. Our advanced cleaning products and equipment clean and disinfect the area to ensure that no traces of dangerous materials remain and the building is safe for occupation again. We understand finding a trauma scene is emotionally difficult, so we work quickly and discreetly, treating our clients with the utmost concern and compassion at all times.
ServiceMaster of Baltimore provides biohazard and crime scene cleanup for the following scenarios:
Crime scenes;
Homicides/suicides;
Biohazard material removal;
Natural deaths;
Industrial accidents;
Foul smells;
If you encounter a trauma scene at your home or business in Annapolis, MD, it's vital to keep calm, don't touch anything, and call 911 immediately. Next, call the trusted experts at ServiceMaster of Baltimore. We'll arrive quickly and discreetly to remove all traces of biohazard materials, and disinfect and restore the area so it's safe to inhabit again. We work in cooperation with law enforcement authorities so we don't compromise any investigations. Call us 24 hours a day, 7 days a week at (410) 690-7508 for comprehensive emergency biohazard and trauma scene remediation.
---
Related Biohazard and Trauma Scene Cleaning Services
Biohazard and Trauma Scene Cleaning in Baltimore, MD
Biohazard and Trauma Scene  Cleaning in Bel Air, MD 
Biohazard and Trauma Scene  Cleaning in in Ellicott City, MD 
Biohazard and Trauma Scene  Cleaning in Towson, MD