RestorationMaster are leading fire damage and soot restoration experts in The Villages, FL area. After a fire, you may experience soot, fire and water damage to your home. We believe that our professional team of technicians can thoroughly clean and sanitize your home to its original condition.
Furniture, carpets, drywall and personal items are often times made up of flammable and synthetic materials. Once affected by fire, these materials can emit toxic fumes and soot to the rest of your home. Here at RestorationMaster, we know the toxicity level can be very harmful to you and your family and will ensure your property is cleaned quickly.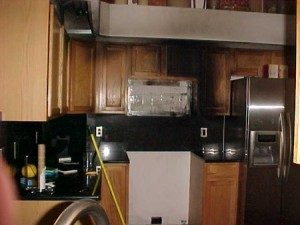 After a fire occurs, you should not try to clean the damage on your own. A professional fire cleaning company has the proper equipment and certified technicians to correctly clean your home.
Smoke and Fire Damage Cleanup
Our expert fire damage and smoke restoration services include:
▪ Evaluation of fire and smoke damage
▪ Emergency pre-cleaning of sensitive contents
▪ Removal of damaged debris and unsalvageable items
▪ Cleaning and pack-out (if necessary) of contents
▪ Air conditioning duct cleaning
▪ Wall and ceiling cleaning
▪ Floor cleaning
▪ Deodorization / Ozone cleaning
For professional fire damage restoration and smoke cleanup services in The Villages FL area, call RestorationMaster.