ServiceMaster by Monroe Restoration, is one of the most experienced and effective water restoration and removal experts in the business. We offer water damage restoration services to those who have recently experienced a flood or some other form of water damage in Michigan City, IN. Our technicians are the most efficient in the business. They work long hours to make sure that your home is safe again. Contact ServiceMaster by Monroe Restoration for our flood damage services.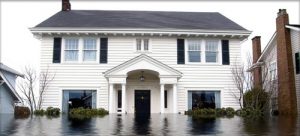 Floods are one of the hardest disasters to avoid because there are so many everyday activities that can lead to flood damage in your home. Simply accidently leaving a faucet on can lead to excess water all throughout your home. Water damage can occur from excess rain, flooding, a machine malfunction, or a pipe burst. One of the biggest issues with water damage is that water can become absorbed into the walls and floors and the longer that you wait, the more likely that the water damage will become permanent. It can even cause structural damage to your home.
Our technicians are fully trained and equipped to handle any case of water damage.  Our water damage restoration services include the following:
Total assessment of the damage
Complete water extraction
Anti-microbial application
Drying with air moving methods and advanced dehumidification equipment
When you notice that water has engulfed your home, it is important that you contact ServiceMaster by Monroe Restoration immediately. Without immediate assistance, mold damage is almost a certainty. To avoid mold damage and permanent water damage, contact our professionals at ServiceMaster by Monroe Restoration in Michigan City, IN for water damage restoration services today.