RestorationMaster
Water is a plentiful delight, from light spring rains to peaceful, winding rivers. Trouble arises when the gentle, light rains turn into torrential downpours, causing interior flooding of your home or business. Disaster strikes when the pleasant stream down yonder floods, engulfing your basement or first-floor office with ankle-deep water.
Structural destruction due to water damage is a cause for concern. Drywall, carpeting, and hardwood flooring are all porous materials that swiftly absorb water, weakening them and making inhabited areas a safety risk. Or, a hidden water leak may go unnoticed for far too long, especially when the ceilings become saturated and stained with dampness.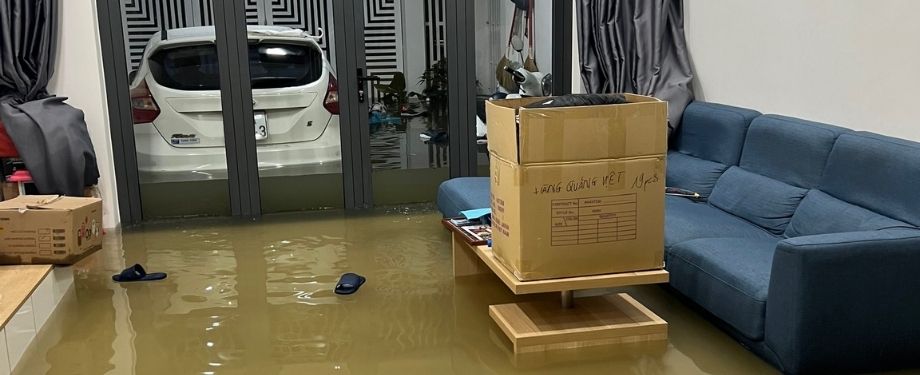 Water Damage Restoration in South Bend, IN
RestorationMaster is South Bend's most trusted provider of all water damage restoration services. Our experts serve both minor problems and widespread emergencies in small residential settings and large businesses in South Bend, IN. In instances where even the slightest water damage occurs, contact our area's number-one water damage restoration company.
Our specialized technicians employ comprehensive methods to detect the source of water damage. We tackle the cause and resolve the issue using the latest in high-tech water extraction equipment.
We take the hassle out of water damage through our time-tested, successful processes:
Our technicians thoroughly dry and dehumidify the property using advanced water extraction technology.
We clean the contents of your home or business; if the area is too unsafe to perform the cleaning on-site, we'll pack out the goods, clean them at our facility and return them when your property is dry and ready.
Our specialists restore structural components, furnishings, electronics, and artwork; we even dry and recover documents.
We clean and deodorize rugs and carpeting.
Our experts remove all mold growth that results from any degree of water damage.
Our team works with your insurance company to file claims.
We offer free estimates to help you get the most value for your water damage restoration project.
In the event of water damage, certain steps help to lessen the loss:
Contact RestorationMaster as soon as any sign of water damage occurs. Swift action only helps our technicians respond faster to limit the spread of waterborne bacteria and subsequent water damage.
Dry mop the area to inhibit water from further seeping into crevices and other areas.
Place rugs and other temporary floor coverings in a dry spot. Do not attempt to remove permanent carpeting or flooring.
Swing draperies over the rod to keep the bottom edges from becoming saturated with murky water.
Wipe down furnishings and place foil underneath furniture legs to help reduce loss.
Transfer all artwork, photos, and wall hangings to a dry place; tightly arrange books on shelving to avoid warping. Our drying equipment allows for the restoration of books.
Ventilate the home or business as much as possible by propping open doors and opening windows (if temperatures allow).
Avoid these activities when significant water unexpectedly plunges into your residence or office:
Never enter a water-logged property unless the power is completely shut off.
Avoid using a vacuum cleaner to coax out water from carpeting or flooring.
Never use electrical appliances when the floor is dripping wet.
Do not attempt to remove permanent carpeting or flooring by yourself; enlist the aid of a professional.
Stop when you have the urge to clean up the mold. Attempting to do so will only spread the mold spores, contaminating other areas and increasing your mold problem.
Call us for Water Damage Restoration in South Bend, IN
Our specialists recognize the fact that water damage can spread rampantly, harbor bacteria within its muggy waters, and severely weaken building structures.
The RestorationMaster team is available 24 hours a day to take your call in the event of water damage. We handle all variances of water damage, from minor issues to emergencies.
Contact RestorationMaster if you have a water damage emergency by calling (574) 891-8076. Our dedicated team is standing by to give you the highest-quality service in South Bend, IN.
---
Related Water Damage Repair & Restoration Services