There are many reasons why an odor may linger in your home or building. You can't cover or remove odors by using candles or sprays, the odor particles need to be removed at the source.
At Monroe Restoration, we provide odor removal services in South Bend, IN. Our experienced technicians can remove all odors to improve the air quality air for you and your family.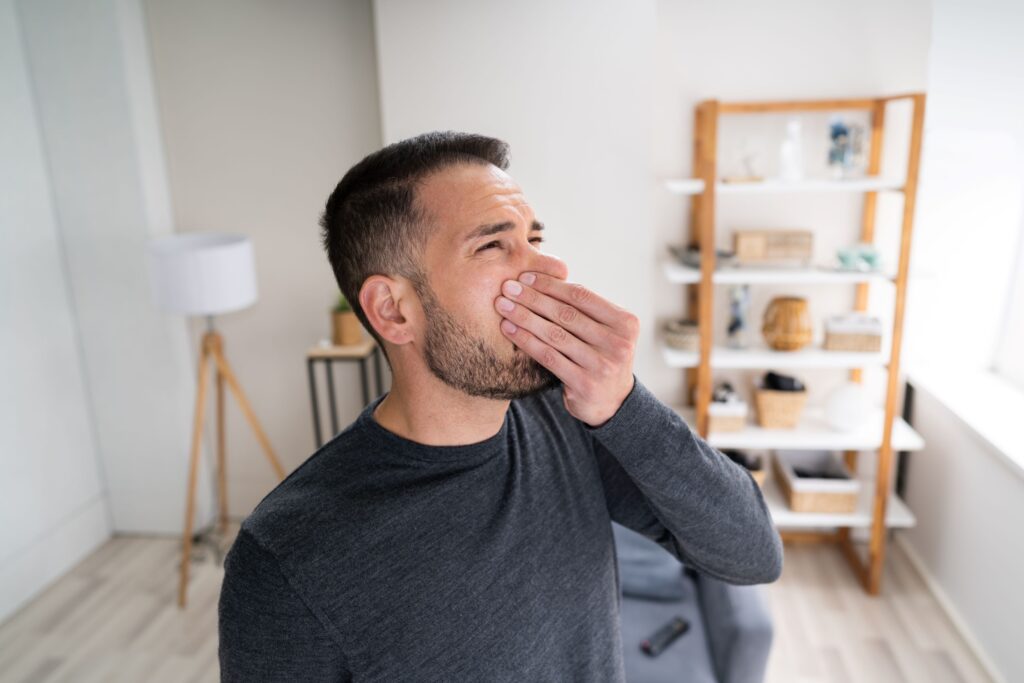 What Causes Odors?
If you have a musty basement or a dead animal somewhere in your home, we have the expertise and tools to locate the source of your odor problem. Unpleasant odors can be caused by common disasters such as
water damage,
fire damage, and smoke damage
pet and urine odors from carpets are hard to eliminate by yourself.
We offer full-service odor removal including carpet cleaning for pet accidents and removal of cigarette smoke odors. Monroe Restoration is here to help your home be odor-free.
Basic Steps of Monroe Restoration Deodorization Process
We use advanced techniques and equipment for the deodorization of your home, and we proudly follow IICRC-recommended procedures to make sure that your home is cleaned properly and efficiently. Lingering odors can get absorbed in porous materials like wood, drywall, carpeting, furniture, upholstery, and drapes which is why they are difficult to eliminate without professional deodorization.
We utilize absorption technology, hydroxyl treatments, and ozone treatments to ensure the complete elimination of odors. First, we will find the odor source to prevent it from returning. Then, we will clean the affected furnishings and building materials followed by air scrubbing and purification. Lastly, we will seal the porous surfaces and ensure that all lingering odors have been eliminated.
Call Monroe Restoration for Odor Removal in South Bend, IN
Previous disasters can cause lingering odors, but you do not have to live with them.
Do not hesitate to contact Monroe Restoration at (574) 891-8076. in South Bend, IN, if you experience an unpleasant odor in your home or building.
Our experienced technicians will use advanced deodorization technology and equipment to leave your home odor free.
---
Related Services
---
Recent Reviews
---
Jim
Rating

"Ben, Josh, JD, and the rest of the team did an amazing job on our water damage restoration. Everyone was friendly, and professional, and went out of their way to make sure we would be happy with the results. We can't recommend them enough!"
---
Deborah Axson
Rating

"Happy to be home. After experiencing a fire in my home, Monroe Restoration was contacted to repair the damage. Randy was extremely helpful and professional. Jeremy then took over the restoration and was extremely attentive to the project. My questions and concerns were usually answered on the same day. Any glitches and/or requests were addressed quickly. Jeremy went above and beyond to get me back into my home. Thank you, Jeremy and everyone who worked on my home."
---
Betsy Ruley
Rating

"Andy Cronin and Mike Lockwood were professional and meticulous in their work. They were considerate and helpful in working with me in repairing my kitchen walls, cabinets and bathroom shower, and walls. I would recommend them."
---
See All Reviews