If you run a business, you know how important it is for employees, customers, visitors, and potential clients to get a good impression of your company.  Having a dirty or worn-out carpet in your office or building is a sure way to give off a bad impression.  The carpeting in an office or commercial building experiences a lot of foot traffic on a regular basis which can quickly make the carpet dirty or worn out.  The best way to maintain the look and life of your carpet is with professional cleaning services.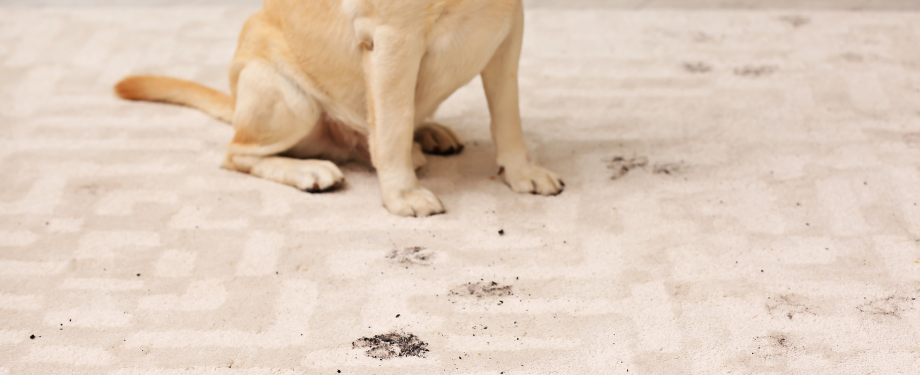 Carpet Cleaning for Businesses in South Bend, IN Area
RestorationMaster provides commercial carpet cleaning services to deep-clean carpets for businesses in South Bend, IN, and surrounding areas.  Our technicians can effectively clean all types of commercial carpeting with our state-of-the-art equipment and cleaning products.
Commercial Carpet Cleaning Process
Maintaining a clean carpet and workspace is important for projecting a positive image of your company, but it can be difficult to do because high foot traffic contributes to debris buildup.  Aside from making your carpet look dirty, this debris can affect the indoor air quality of your office because much of it will reenter the breathing air.  Poor indoor air quality can negatively impact the productivity and health of your employees.
The technicians of RestorationMaster use the hot water extraction method to fully remove debris from the fibers and restore the original appearance of the carpet.  A solution of hot water and detergent is applied to the carpet with a specialized cleaning wand that immediately extracts the solution and deposits it in our truck-mounted holding tank.  This cleaning solution loosens dirt and debris from the fibers and carries the debris back out when it is extracted by the cleaning wand.  There is no residue left on your carpet and it will dry in less than 24 hours.  If your carpet has stains, we will treat them separately with specialized cleaners.
RestorationMaster commercial carpet cleaning services include the following steps:
We start by pre-spraying high-traffic areas to loosen the debris. We will also treat stains at this stage.
We will clean the entire carpeted area of your office or building with the hot water extraction method. This cleaning method will remove all embedded debris and restore the carpet's appearance.
Certified Technicians:

Each of our technicians is IICRC certified to clean commercial carpeting.

Long-Term Protection:

We can apply a fabric and stain protector after the cleaning.

Convenience:

Our technicians will show up during your least busy time and finish the job quickly. Your carpet will dry in less than 24 hours.

Free Estimate:

We will evaluate the carpeting throughout your building and give you an estimate based on the evaluation.

Guarantee:

We guarantee that the job will be done to your satisfaction.
Call us for Professional Carpet Cleaning in South Bend, IN
Do not let the condition of your carpet affect the way people view your business.
If your office or commercial building in South Bend, IN could benefit from professional cleaning services, make sure you call RestorationMaster to schedule an appointment.  You can schedule a one-time appointment as well as establish a schedule of regular cleaning services to keep your carpet in good shape.
Give us a call at (574) 891-8076 for more information.
Free Estimate
---
Related Carpet Cleaning Services: