RestorationMaster
It's never easy to deal with personal tragedies like murder, suicide, or even an accident. The event can leave family members traumatized and devastated and the last thing they should have to endure is the cleanup. After officials have processed the scene, the lingering biological stains and matter need to be cleaned thoroughly and effectively. This can be achieved through professional bio-cleaning services. We provide efficient and thorough biohazard cleaning services in South Bend, IN.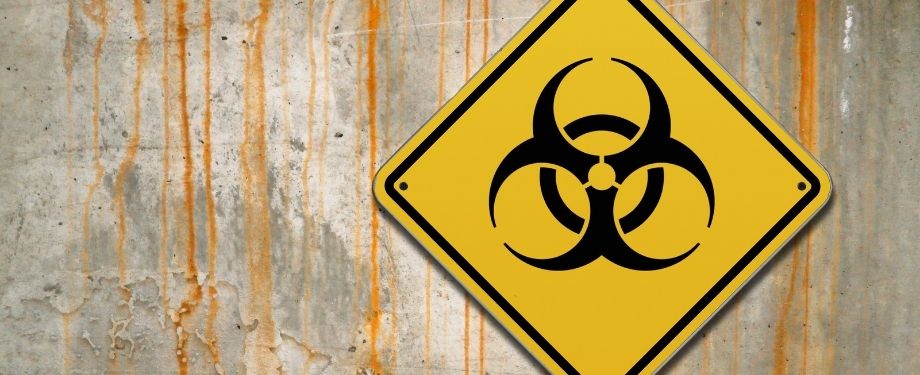 What Are Bio Cleaning Services?
Biohazard cleaning is a specialized service to safely clean up biological matter left behind in the aftermath of a crime scene or accident. Blood, soft tissue, and other such biological matter must be cleaned and handled carefully because decomposition can be a health hazard. It's vital to eliminate all germs from the affected area to ensure the property is sanitary to live in once again.
This requires special cleaning techniques and chemicals that ordinary cleaners just can't handle. We are a leader in the cleaning industry and understand what's needed to get the biohazard cleanup done thoroughly.
What's Included in Our Bio Cleaning Services
We offer a wide range of biohazard clean-up services to suit every requirement. Just give us a call and we'll handle the matter promptly and respectfully. We've provided a list of our services below but we encourage you to call us and discuss your requirements with our experts:
Post Suicide Cleaning
Post Death Cleaning
Crime Scene Cleaning
Blood and Tissue Cleaning
Post Homicide Cleaning
Why RestorationMaster is the Right Choice for Crime Scene and Biohazard Cleanup?
All our cleaning technicians receive comprehensive training regarding bloodborne
We adhere to all federal and state laws regarding biohazard cleanup and prioritize safety above all else.
We value your privacy so our services are discreet and respectful. Our crew will arrive at your location in an unmarked van.
Our professional cleaners will wear appropriate protective gear for such an environment. They also remove the waste safely and dispose it at an approved site according to regulations.
Call us for Biohazard Cleaning Services in South Bend, IN
If a violent crime or accident that results in a major injury or death happens on your property in South Bend, IN, contact RestorationMaster immediately.  Our technicians can safely remove all biohazard materials and eliminate all evidence of the tragedy.
You can call us 24 hours a day at (574) 891-8076 for prompt assistance.
---
Related Services