Water cleanup and restoration need the attention and focus of RestorationMaster, Mishawaka IN.  They have years of experience in the water restoration industry.  They have live operators available 24/7 and in most cases, can be on-site within a couple of hours of your initial call.  Water damage can come from many different sources such as pipe leaks, sump pump failures, or water softener leaks.  No matter the problem, RestorationMaster is ready to help you in your time of need.  A quick response is essential to prevent further damage to your structure and belongings.  Mold can begin to grow within 72 hours of the initial water damage.  Their experienced technicians are well-trained to efficiently dry your structure and minimize any further damage.
Water Damage Restoration in Mishawaka, IN Area
 RestorationMaster, Mishawaka IN, technicians are continually training in the most up-to-date methods of restoration after water damage.  They will do everything in their power to minimize the loss of personal items after your disaster.  They follow IICRC-recommended procedures.  They use equipment that will ensure your home is returned to its original state.  They use dehumidifiers, air movers, desiccants, air scrubbers and truck mount extraction methods to remove all water from your home.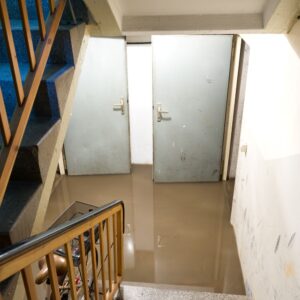 Call RestorationMaster
Many materials, such as wood, drywall, and furniture can absorb water rapidly, which in turn can ruin them quickly.  Starting water damage cleanup as soon as possible is very important in the recovery of your personal items. Water Restoration needs to be completed by a professional who can get the job done in a timely manner.
RestorationMaster has the expertise to quickly turn your home to its original condition.Choose professional water damage restoration services from RestorationMaster, Mishawaka Indiana by calling us at (574) 891-8076, a 24/7 emergency hotline.
Related Water Damage Repair & Restoration Services
Water Damage Restoration in Elkhart, Indiana
Water Damage Cleanup in Michigan City, Indiana
Water Damage Mitigation Services in Goshen, Indiana
Water Damage Mitigation in Hammond, Indiana
Water Damage Mitigation in Valparaiso, Indiana