Buried deep within extensive plumbing systems is the possibility of faulty pipes. Torrential downpours can be the source of steady, infuriating drops of rainwater from your roof into the interior of your residence or business. A defective appliance is a likely culprit in water overflows. Disasters such as these seem relatively minor—at first. But a faulty pipe can burst, saturating your carpeting with ankle-deep water. A tiny roof leak can explode into a massive issue.
The service professionals at Monroe Restoration in Elkhart, IN are experienced in all aspects of water damage restoration and will help you solve your water damage problem, from the most minor to the most severe.
Building structures weaken when exposed to water. Porous materials, such as drywall, hardwood flooring, and even carpeting, absorb water. The result is severe structural damage that poses a safety risk to the home or building's occupants. Monroe Restoration technicians are trained to restore both residential and business spaces—no matter what size—using high-tech water extraction equipment.
Monroe Restoration experts bring years of experience to each individual project. Our team ensures that your habitable space is thoroughly dried and safe.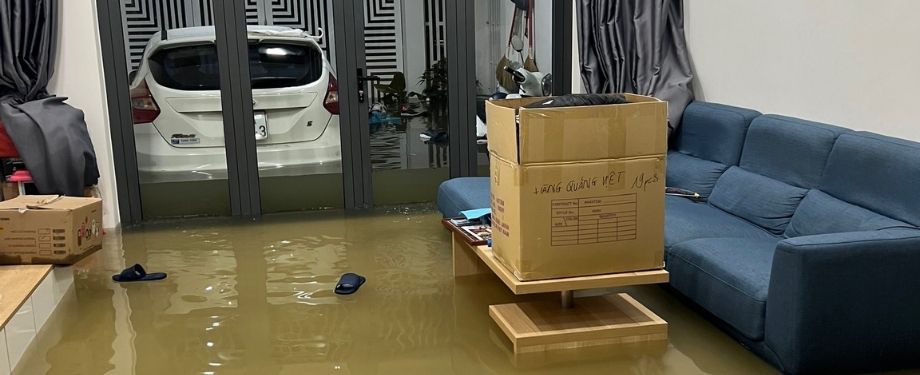 Our water damage restoration services include the following:
Our technicians thoroughly dry and dehumidify your water-logged property.
We offer content cleaning and pack-out when the premises is too dangerous to perform on-site services.
Our specialists remove all mold growth and prevent future mold spores from returning.
We will clean water-damaged carpeting, upholstery, and rugs.
Our team restores structural components, furniture, electronics, and even fine art. We also offer document drying and recovery services.
Sources of water damage may, at times, be hidden behind walls or within plumbing systems. The catastrophic results, however, make a bold entrance into your home or business.
We've put together a list of what to do in the event of water damage:
Contact Monroe Restoration immediately to prevent water damage from spreading and contaminating your home or business with bacteria and mold.
Open all doors, including closet doors and drawers, to ventilate the areas.
Remove rugs and other non-permanent floor coverings. Do not remove permanent flooring.
Dry mop the area to remove as much moisture as possible.
Prevent draperies from being saturated with water by folding them over the rods.
Wipe down all furniture, and place foil underneath the legs to reduce loss.
Place all fine art and wall hangings in a safe, dry space.
Tightly pack all water-damaged books on a shelf to prevent warping. Our specialized drying process restores books and documents.
In addition to what steps to take in the event of water damage, stay clear of certain activities:
Never walk into a water-damaged property unless the power is switched off.
Do not use electrical appliances if the floor is wet.
Never attempt to clean mold. Doing so will only spread mold spores and contaminate other areas of your home or business.
Avoid using a vacuum cleaner to remove excess moisture.
Do not remove permanent floorings, such as carpets or hardwood floors, without professional assistance.
Taking swift action to disrupt the flow of water damage is crucial to a complete restoration.
Call us for Water Damage Restoration in Elkhart, IN
Contact Monroe Restoration when you first notice the signs of water damage. Our dedicated technicians are available 24 hours a day to service your Elkhart, IN home or business. Monroe Restoration specialists recognize the urgency of water damage demands, which is why our team responds within two to four hours of your call.
Businesses and homeowners in the surrounding Elkhart, IN area, may reach us at (574) 891-8076 for immediate assistance.
---
Related Water Damage Repair & Restoration Services
---
Related Water Damage Restoration Tips
---
Recent Reviews
---
Jim
Rating

"Ben, Josh, JD, and the rest of the team did an amazing job on our water damage restoration. Everyone was friendly, and professional, and went out of their way to make sure we would be happy with the results. We can't recommend them enough!"
---
Deborah Axson
Rating

"Happy to be home. After experiencing a fire in my home, Monroe Restoration was contacted to repair the damage. Randy was extremely helpful and professional. Jeremy then took over the restoration and was extremely attentive to the project. My questions and concerns were usually answered on the same day. Any glitches and/or requests were addressed quickly. Jeremy went above and beyond to get me back into my home. Thank you, Jeremy and everyone who worked on my home."
---
Betsy Ruley
Rating

"Andy Cronin and Mike Lockwood were professional and meticulous in their work. They were considerate and helpful in working with me in repairing my kitchen walls, cabinets and bathroom shower, and walls. I would recommend them."
---
See All Reviews