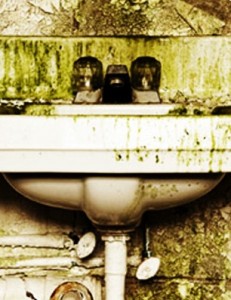 Mold can be very dangerous to remove on your own, this is why calling RestorationMaster, Elkhart IN, is the smart choice.  Since their employees go through ongoing training, they are current on the latest techniques on mold removal, which in turn helps them determine how to restore your property.  RestorationMaster can maintain their focus to make sure the dangerous mold is removed safely from your home.
Mold Removal
Mold is a type of fungi that can grow on wood, carpets, paper, insulation and many other organic substances with a combination of suitable temperatures, moisture, and oxygen.  By following IICRC recommended procedures, this team of experts can control the spreading and growth of such a dangerous substance.
Mold mildew remediation is important because untreated mold can pose a variety of health risks, including asthma and allergic reactions, and it can significantly decrease property resale value.  The RestorationMaster staff can help you handle mold problems by identifying sources of mold, cleaning damaged areas and providing recommendations to limit future mold growth.
Mold Remediation Services in Elkhart, IN Area
RestorationMaster, Elkhart IN, mold remediation services include drying the moldy surfaces and disinfecting damaged areas. RestorationMaster technicians then dispose mold contaminated materials in sealed bags/sheets as part of the mold remediation.  Since mold and mildew is easily spread throughout the air, proper disposal of contaminated materials is an important part of mold damage restoration.  Once mold remediation is complete, RestorationMaster experts will provide tips to prevent future mold growth so you and your family stay safe.
Choose professional mold remediation and mildew removal services from RestorationMaster, Elkhart Indiana, by calling us at (574) 891-8076, and discover true "Peace of Mind."
Related Mold Remediation & Removal Services
Mold Removal in Michigan City, Indiana
Mold Damage Cleanup in Goshen, Indiana
Mold Damage Restoration in Hammond, Indiana
Mold Damage Repair in Valparaiso, Indiana
Mold Removal Services in South Bend, Indiana