Bio cleaning is one of the most important and difficult tasks to undertake after a personal tragedy like suicide or murder. No one wants to deal with blood and other such biological matter during such a trying and emotional time, but they need to be addressed quickly. Thankfully, you don't need to handle this on your own. At ServiceMaster by Monroe Restoration, we offer excellent biohazard clean-up services in Elkhart, IN and we will remove all traces of biological matter from your property.
Do You Need Biohazard Clean-Up in Elkhart, IN?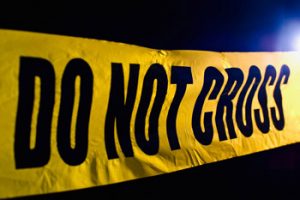 Yes. Most people don't want to deal with blood, tissue, and other such biological matter because they're a stark reminder of a life lost. However, you shouldn't DIY clean, even if you thought you could handle the task. The biological matter is prone to decomposition and can contain dangerous pathogens. Household cleaners won't eliminate the germs and odor completely. Our professional biohazard clean-up team will clean, sanitize, and deodorize your property. They will make sure all traces of biological matter are completely eliminated from places like:
Carpets and Rugs
Sofas and Couches
Wooden Floor Boards
Walls and Electrical Outlets
Doors and Door Handles
Tile Grout
We have years of experience in this industry and know how to perform a thorough bio clean-up of your premises
What Do Our Services Include?
You can call us for all kinds of biohazard clean-up jobs. Over the years, we've handled a large number of jobs and have done:
Clean-Up After Suicide
Cleaning, Deodorizing, and Sanitizing After Death
Clean-Up After Homicide
Blood and Tissue Cleaning
Clean-Up of a Crime Scene
Why Choose Us?
We understand just how traumatic this situation is and handle all our biological cleaning in Elkhart, IN jobs with care. We aim to cause the least amount of disruption and are very discreet. Here are some reasons why you should hire us:
We're familiar with all rules and regulations of state and federal governments when it comes to biohazard clean-up.
Our cleaners will dispose of all items that can't be cleaned responsibly and with your permission.
We'll clean your property thoroughly and remove all traces of biological matter to ensure your living environment is healthy once again.
We provide excellent biohazard cleaning services in Elkhart, IN so don't hesitate to call us at ServiceMaster by Monroe Restoration if you want reliable and efficient services. For more information, just call us at (574) 231-7179 today!
---
Recent Reviews
February 26, 2020
Sherry Lynn Conley
Grabill, IN
December 19, 2019
David and Terri Lynn Mann
New Buffalo, MI
Your whole team has made us feel comfortable about the situation we are in! We were very upset in the beginnning because people would be going through our belongings! But you all made us feel so much better and comfortable with the process! The cleaning also was so great! You have also been getting it done in a reasonable amount of time! We appreciate that! Thank you so very much!
---