Natural disasters and accidents like fire can reign havoc on our lives and destroy our property. Even the most resilient buildings will require repairs and restoration in the wake of such tragedies and for that, you need a reliable contractor. RestorationMaster provides construction services to rebuild your home or business in Elkhart, IN. You will get the assistance of trustworthy professionals who'll always offer honest, straightforward advice and a comprehensive range of services.
A Brief Description of Our Construction Services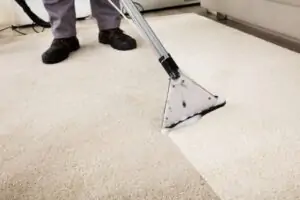 We've been a part of this industry for several years now and have handled all kinds of restoration projects. Our experienced workers have all the skill and training needed to do an excellent job and ensure your property is restored to its former glory. Here's a brief glimpse of what we can do for you:
Floors and Carpets – Floors and carpets sustain the most amount of damage during floods and fire. If you're fortunate, the damage only requires some clean-up and polish. However, large fires and heavy floods can compromise the physical integrity of the flooring material so you'll need to replace it. Our experts will assess the condition of your floors and carpets carefully and offer honest and unbiased restoration and repair
Roof – Roofs are very resilient and can easily withstand a considerable amount of damage. However, it's vital to inspect the structure thoroughly after a disaster because unchecked damage can be dangerous. Our experts will assess the roof carefully and make sure it's strong before performing any small roof repairs required to restore its beauty.
Electrical Wiring – Disasters like floods, fire, and storms can knock the electrical wiring loose. That is very dangerous and should be fixed immediately. Our experts will inspect the wiring in affected areas and make sure all damaged and loose wiring is repaired or replaced.
Plumbing – You need to repair compromised plumbing systems before you proceed with other repairs because it can worsen the damage to your property. Leaking pipes can ruin a newly installed or refinished drywall, which is why we often check for plumbing problems early during a restoration project.
RestorationMaster in Elkhart, IN Area
We also perform other tasks with our construction services in Elkhart, IN including painting and staining, custom woodwork, property redesign, window treatments, etc, for residential as well as commercial properties.
For reliable and efficient construction services in Elkhart, IN, don't hesitate to call us at RestorationMaster.