RestorationMaster
For those who reside in the Midwest, mother nature comes with all kinds of surprises. From storms to tornadoes to extremely hot temperatures, we never know what's coming next. While not all natural disasters are life-threatening or cause critical damage, others can leave homes and buildings in devastating condition.
RestorationMaster is available 24/7 to provide reconstruction services in the Fort Wayne, IN area. Standing by at just a phone call away, we can arrive within 2 hours to prevent additional damage from outside sources while restoring the property to its original condition.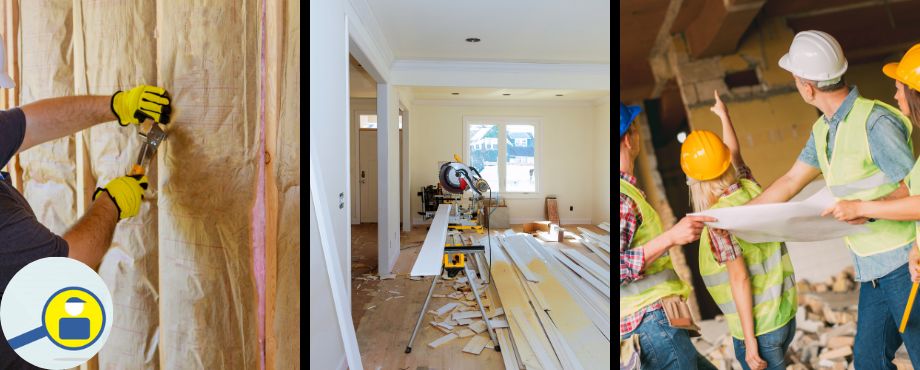 Emergency Construction
As soon as our technicians arrive to your property, we will stabilize the structure with board up and tarping services to prevent the risk of collapse. We will then develop a customized plan to allow for an efficient and effective restoration process. RestorationMaster ensures to keep a fully employed staff with experience in multiple areas of construction to handle all parts of the service.
Our technicians consist of a team of handymen, plumbers, subcontractors, and electricians who all work together when returning the home or building to its original condition. We will also assign a project manager who will be assigned to overview the process, provide updates, and answer your questions every step of the way.
With our services, you can be sure that your property is in good hands, as it won't take long for the restoration services to be completed.
Disaster Restoration
Aside from handling the repairs, we can also restore both building materials and contents from several types of damages. Whether they are dripping from water damage, covered in smoke and soot byproducts, or contain thousands of mold spores, each of our technicians is trained to have them cleaned and restored effectively.
With ongoing training and years of experience, RestorationMaster understands that this is a stressful situation for you and everyone affected. But this is why we ensure to work efficiently and effectively to allow you to return home or to work as quickly as possible.
We will also repair all areas of the property so you won't have to worry about hiring additional contractors during the reconstruction process.
Our reconstruction services cover all of the following:

Electrical work
Plumbing
Consultation and design
Carpentry
Staining and painting
Obtaining all necessary documents and permits
Architectural blueprints and reports
Wallpapering and smoke sealing
Custom window treatments
General contracting
Handiwork
Working with insurance during claims process
Final inspection
Free Estimate Construction Services in Fort Wayne, IN
Finally, with a 24/7 availability and years of experience, you can have some peace of mind that there is a light at the end of this dark tunnel. We can have your property fully returned to its original condition in no time.
RestorationMaster is available 24/7 at (260) 306-8828 for emergency reconstruction services in the Fort Wayne, IN area.
---
Related Reconstruction Services: