RestorationMaster
Natural disasters can come out of the blue completely unexpected. No one expects to find their home in shambles, but it is important to know the proper steps to take when this happens. Fire, floods, and storms can all compromise the structure of your home and lead to an unsafe environment. It is important to seek restoration or reconstruction immediately to limit the damage as much as possible. RestorationMaster will restore the damage to your home that is fixable and reconstruct the rest. We service homes and businesses in or near the Michigan City, IN area. We will work on your home and make it appear as good as new.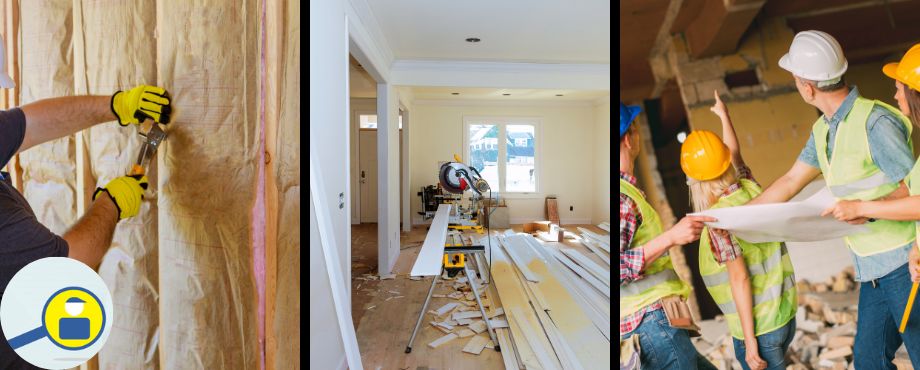 Our Reconstruction Services in Michigan City, IN
We offer a wide variety of services to reconstruct or repair your home from the natural disaster. Our services include but are not limited to:
Roof Repair and Replacement –If a flood, fire, or storm leaves your roof in pieces, we will assess the situation and create a plan to repair or reconstruct your roof to make your home livable again.
Re-design – When the damage to your property is too severe for repair, redesign is necessary. Our designers will create unique, affordable designs for your home.
Custom Woodwork – Wooden furniture is often damaged or destroyed after a natural disaster. Fire, flooding, or a storm can all leave your wooden furniture severely damaged. We will replace your woodwork with custom woodwork from our top-of-the-line carpenters.
Staining and Painting – Water and fire damage can ruin the walls but if the structural integrity is intact, we can refinish the walls and paint or stain them.
Call us for Reconstruction in Michigan, IN
Along with the above-mentioned services, we also do carpeting and floor repair, window treatments, plumbing and electrical repair, and smoke sealing. Our disaster construction and restoration services will ensure your property in Michigan City, IN is back in good shape in no time. We handle both residential and commercial restoration and can schedule the project at your convenience so don't hesitate to contact us.
You can call us at (574) 891-8076 to learn more about our construction services.
---
Related Services