Water damage is a common problem for homes and buildings but if it is not dealt with properly, minor water damage can quickly spread and become more severe.  You must take action as soon as water damage is discovered in your home or building because it spreads rather quickly through absorbent building materials.
RestorationMaster provides water damage restoration services for homes and businesses in North Las Vegas and Las Vegas, NV.  We are dedicated to removing excess water and moisture from the furnishings and structural elements of homes and buildings and restoring them to their original condition.
Water Damage Restoration Las Vegas, NV
For professional water damage restoration services in the Las Vegas, NV area, call RestorationMaster at (702) 718-5486.
Our technicians at RestorationMaster have the training and experience to provide effective water damage restoration for commercial and residential settings using the best equipment and cleaning methods known in the industry.  Our state-of-the-art drying equipment is effective for removing water and moisture from the structural elements, furnishings, and other content in your home as well as the air spaces.  We are licensed and insured and work quickly to mitigate the damage so you can resume your daily life.
Our water damage restoration services include:
Water damage restoration
Drying, dehumidification, and water extraction
Document drying and recovery
Building and content restoration
Carpet, rug, and upholstery cleaning
Mold remediation
Antiques and fine art restoration
Electronic equipment restoration
Furniture refinishing

Dealing with Water Damage
It is important to take action immediately to limit the spread of the water damage because porous building materials such as wood, drywall, and insulation will allow it to keep spreading until it has been removed.
This can lead to significant structural damage by weakening the materials and causing mold or mildew growth.  Excess water is a major trigger of mold growth in a building and the absorbent building materials such as wood and drywall also offer an organic food source to mold spores that allows them to thrive.
Mold growth will not only contribute to more extensive property damage, but also increase the risk of certain health issues such as allergies and respiratory infections.  Like excess water and moisture, mold will not stop spreading until it is removed.  The key to preventing extensive damage from excess water is to call for restoration services immediately so it can be removed before mold growth develops.
Water damage restoration at home:
Call RestorationMaster as soon as possible because water damage can spread and lead to mold growth.
Mop and blot dry to remove excess water.
Remove wet area rugs and floor coverings but not permanent carpeting.
Keep draperies off the floor by putting the bottom through a coat hanger and putting the hanger on the drapery rod.
Wipe down wet furniture and prop the cushions to air dry.
Put photos, paintings, important documents, and other related items in a safe place.
Keep damaged books on their shelves and pack them together tightly to prevent the pages from warping. We can restore them with specialized drying methods.
Open closet and cabinet doors and drawers to help the drying process.
Avoid the following when dealing with water damage:
Do not walk into a room that has standing water until the power is shut off.
Do not remove water with a household vacuum.
Do not remove permanent carpeting, let the professionals handle it.
Do not use electrical appliances while standing on a wet floor.
Do not touch mold growth.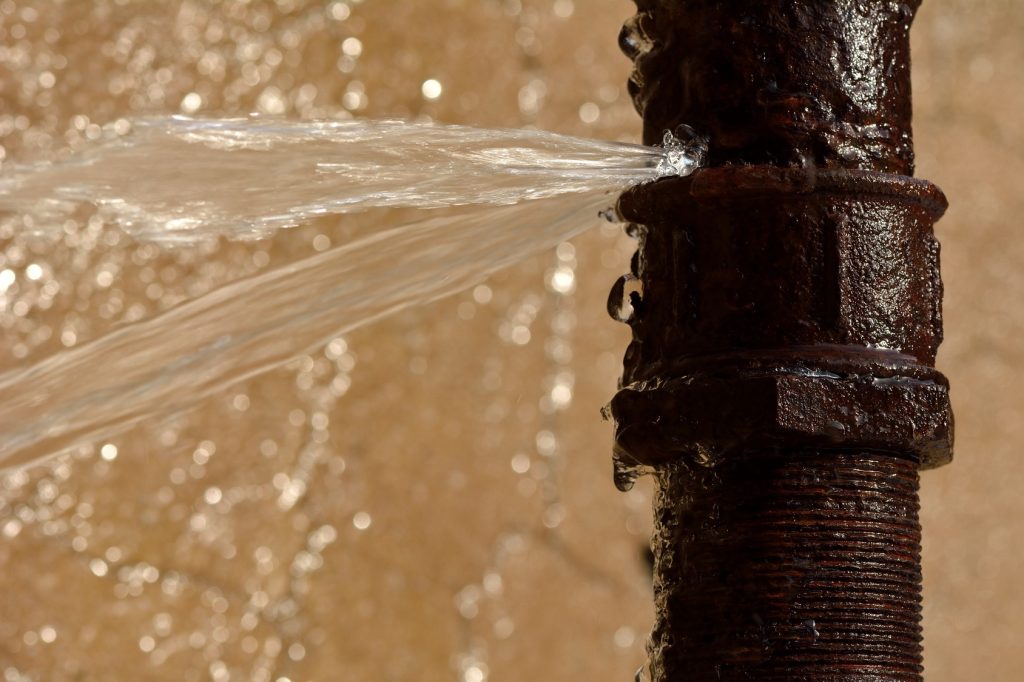 Flooding in Las Vegas, NV
One common source of water damage is flooding and in the Las Vegas and North Las Vegas area, floods can be particularly dangerous.  The desert region is hot and dry through most of the year which causes the clay soil to bake and harden under the sun.  When the rainy season arrives, the clay soil is too hard to absorb water, creating the perfect conditions for flash floods.
Flash floods are dangerous because they can happen very quickly and the water can travel a great distance because the clay soil will not absorb it fast enough.  If there is flooding in the area, make sure your home is prepared and call for water damage restoration immediately if it causes damage to your property.
As soon as you notice water damage in your home or building in North Las Vegas or Las Vegas, NV, contact the water damage restoration experts of RestorationMaster.  We will effectively restore water damage in commercial and residential settings and help prevent mold and mildew growth.
Emergency Response
We are available 24 hours a day, 7 days a week at (702) 718-5486.
---
Related Water Damage Restoration Services:
Water Damage Cleanup Henderson, NV
Water Damage Repair Boulder City and Mesquite, NV
Water Damage Restoration Laughlin, NV
Water Damage Restoration Services Lake Havasu City, NV
---