Water damage is the most common disaster to plague any building. ServiceMaster EMT in Boulder City and Mesquite, NV is trained and educated to deal with even the most unique water damage restoration jobs.  We are dedicated to removing excess water and moisture from the furnishings and structural elements of homes and buildings and restoring them to their original condition.
Water Damage Restoration Process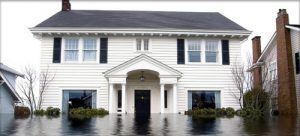 Our technicians at ServiceMaster EMT have the training and experience to provide effective water damage restoration for commercial and residential settings using the best equipment and cleaning methods known in the industry. We understand the need to keep your water damage restoration convenient and efficient.
We make sure the extraction of water and moisture is extracted out of all the structural elements, furnishings, and other content in your home as well as the air spaces.  We are licensed and insured and work quickly to mitigate the damage so you can resume your daily life.
Water Restoration in Boulder City and Mesquite, NV
For water damage restoration in Boulder City or Mesquite, NV, call ServiceMaster EMT at (702) 786-1999.
Our complete water damage restoration services include:
Drying, dehumidification, and water extraction
Document drying and recovery
Building and contents cleaning
Carpet, rug, and upholstery cleaning
Antiques and fine art restoration
Electronic equipment restoration
Furniture refinishing
Biohazard cleaning
Dealing with Water Damage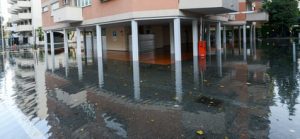 Water damage can easily lead to more structural damage and health issues like mold growth. Like excess water and moisture, mold will not stop spreading until it is removed.  The key to preventing extensive damage from excess water is to call for restoration services immediately so it can be removed before mold growth develops.
ServiceMaster EMT understands that furniture and carpet should not be ignored during water damage restoration. Furniture and carpet must be treated quickly as it decreases the opportunity for microbial growth to occur.
Flood Cleanup in Mesquite and Boulder City, NV
Floods can be particularly dangerous. The desert region is hot and dry through most of the year which causes the clay soil to bake and harden under the sun.  When the rainy season arrives, the clay soil is too hard to absorb water, creating the perfect conditions for flash floods.
Flash floods are dangerous because they can happen very quickly and the water can travel a great distance because the clay soil will not absorb it fast enough.  If there is flooding in the area, make sure your home is prepared and call for water damage restoration immediately if it causes damage to your property.
As soon as you notice water damage in your home or building in Boulder City and Mesquite, NV, contact the water damage restoration experts of ServiceMaster EMT.
Available 24/7
We will effectively restore commercial and residential settings from water damage and help prevent mold and mildew growth.  We are available 24/7 at (702) 786-1999 in Boulder City and Mesquite, NV.
---
Related Water Damage Restoration Services
Water Damage Repair Las Vegas and North Las Vegas, NV
Water Damage Mitigation Henderson, NV
Flood Cleanup Laughlin, NV
Water Extraction Bullhead City, AZ
Water Damage Cleanup Lake Havasu City, AZ
Water Damage Restoration Kingman, AZ
July 10, 2020
Alfredo Pena
Las Vegas, NV
The service we received was very professional. They communicated at all times. They let us know when they were heading over what they were gonna do why they were doing and why it needed to be done and when they were done they explained everything that was done again. I was never left in doubt as to what was being done in my home. They were clean about the work,respectable and with the pandemic they kept their masks on at all times. Overall just a wonderful experience.
July 9, 2020
Seth Kaufman
Aliso Viejo, CA
Javier is the consummate professional. He works hard and takes special care of his assignments and the responsibilities that come with it. He is always accessible and provides accurate updates. Having to go through similar issues in 6 months, I'm glad to have Javier assigned both times. Hopefully it won't happen again, but if it does I feel confident that the job will get done the right way if Javier is my PM.
July 8, 2020
David Ayres
Las Vegas, NV
I have been very satisfied with the service and thoroughness of the personnel I have dealt with at a time when we needed help. They were guiding and professional in explaining the 'process' to get us through the needs of the developing "project fix". The timing was great to go from one step to the next. We dealt with Brandon with the initial field work and now with Tina at the stage where we need the coordination of the demo crew and scheduleing for remediation.
More Reviews