Water damage is the most common disaster to plague any building. ServiceMaster EMT in Boulder City and Mesquite, NV is trained and educated to deal with even the most unique water damage restoration jobs.  We are dedicated to removing excess water and moisture from the furnishings and structural elements of homes and buildings and restoring them to their original condition.
Water Damage Cleanup Process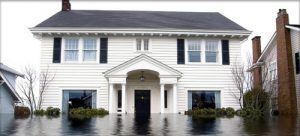 Our technicians at ServiceMaster EMT have the training and experience to provide effective water damage restoration for commercial and residential settings using the best equipment and cleaning methods known in the industry. We understand the need to keep your water damage restoration convenient and efficient.
We make sure the extraction of water and moisture is extracted out of all the structural elements, furnishings, and other content in your home as well as the air spaces.  We are licensed and insured and work quickly to mitigate the damage so you can resume your daily life.
Water Extraction – Check Out This Video
For water damage cleanup services in Boulder City or Mesquite, NV, call ServiceMaster EMT at (702) 786-1999.
Our complete water damage restoration services include:
Drying, dehumidification, and water extraction
Document drying and recovery
Building and contents cleaning
Carpet, rug, and upholstery cleaning
Mold remediation
Air duct cleaning
Antiques and fine art restoration
Electronic equipment restoration
Furniture refinishing
Biohazard cleaning
Dealing with Water Damage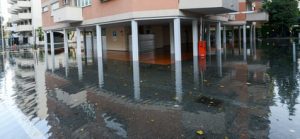 Water damage can easily lead to more structural damage and health issues like mold growth. Like excess water and moisture, mold will not stop spreading until it is removed.  The key to preventing extensive damage from excess water is to call for restoration services immediately so it can be removed before mold growth develops.
ServiceMaster EMT understands that furniture and carpet should not be ignored during water damage restoration. Furniture and carpet must be treated quickly as it decreases the opportunity for microbial growth to occur.
Dealing with Floods in Boulder City and Mesquite, NV
Floods can be particularly dangerous. The desert region is hot and dry through most of the year which causes the clay soil to bake and harden under the sun.  When the rainy season arrives, the clay soil is too hard to absorb water, creating the perfect conditions for flash floods.
Flash floods are dangerous because they can happen very quickly and the water can travel a great distance because the clay soil will not absorb it fast enough.  If there is flooding in the area, make sure your home is prepared and call for water damage restoration immediately if it causes damage to your property.
As soon as you notice water damage in your home or building in Boulder City and Mesquite, NV, contact the water damage restoration experts of ServiceMaster EMT.
Available 24/7
We will effectively restore commercial and residential settings from water damage and help prevent mold and mildew growth.  We are available 24/7 at (702) 786-1999 in Boulder City and Mesquite, NV.
Related Water Damage Cleanup Services
Water Damage Repair in Las Vegas and North Las Vegas, NV
Water Damage Mitigation in Henderson, NV
Water Extraction in Bullhead City, AZ
Water Damage Cleanup in Lake Havasu City, AZ
April 4, 2020
Helen Gilchrist
San Clemente, CA
More Reviews