Fire damage is unpredictable and devastating to any home or business.  ServiceMaster EMT understands the intricacies and swift action needed to fully recover your property safely. If you are in Boulder City or Mesquite, NV, and need fire damage restoration, do not wait to call. We will respond to your needs right away.
Fire Recovery Process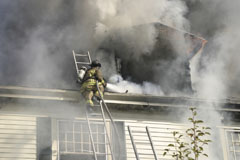 The technicians at ServiceMaster EMT are certified to restore any fire or smoke damage in Boulder City and Mesquite, NV. Our technicians will communicate with you through every step of the restoration to keep you updated on our progress.
The fire damage restoration services we provide may include the following:
Fire and Smoke Restoration
Soot Removal
Cleaning of the Building and Contents
Carpet, Rug, and Upholstery Cleaning
Air Duct Cleaning
Antiques and Fine Art Restoration
Electronic Equipment Restoration
Data and Document Recovery
Biohazard Cleaning
Safety and Compliance
Content Cleaning and Pack-outs
Restoration Dry Cleaning
Board Ups
Fire Damage Repair – Check Out This Video
For fire damage restoration services in Boulder City or Mesquite, NV, call ServiceMaster EMT at (702) 786-1999.
Dealing with Fire Damage
Our technicians will thoroughly evaluate the building's structure. We have to understand whether or not it is safe for our team to be working in and finally if it is safe for the individuals who inhabit it on a regular basis. Whether that means your family, peers, or co-workers, safety is the top priority.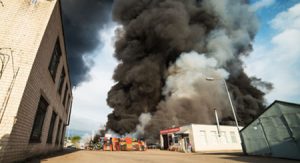 At ServiceMaster EMT, we are the experts at dealing with the most common fires not limited to:
Protein Fire: Cooker, grease, combusted food, or any other living tissues. Least smoke residue of fires.
Wood and Paper Fire: Loft, hearth malfunction, trash can fires, and general home fires where wood and drywall play a substantial part.
Synthetic Fire: Carpeting, upholstery, electronic, and plastics.
Blend Fire: Any mix of at least one of the above. Most big fires wind up being a mix of some sort.
Soot, chemical emissions, and other corrosive byproducts will continue to spread throughout the home after the fire is extinguished and the tarnishing and etching it causes to various surfaces will become permanent if it is not cleaned up quickly enough. Once the fire is completely out, our team goes right to work using expert chemical solutions to remove all damages to surfaces and building structure.
Smoke Odor
Our technicians take the extra step and deal with all lingering smoke odors as well as restoration. Our technicians will remove any smoke odor so that you do not have to live with unpleasant odors.  We use the most advanced deodorization equipment available including Nano carbon technology, thermal fogging, hydroxyl technology, and ozone technology to effectively remove unpleasant odors from furnishings, structural elements, and air spaces.
Fire and smoke damage restoration is something that is very time sensitive. ServiceMaster EMT in Boulder City and Mesquite, NV will work quickly and efficiently to get your life back to normal.
Call Now: (702) 786-1999
Related Fire Damage Repair Services
Fire Damage Restoration in Las Vegas and North Las Vegas, NV
Fire and Smoke Damage Restoration in Henderson, NV
Fire Damage Mitigation in Bullhead City, AZ
Fire Restoration in Kingman, AZ
Fire and Smoke Restoration in Laughlin, NV
September 13, 2019
These people know their business. They communicate. They show up. They do amazing work. They are kind and compassionate in times of anxiety and disaster. They take the time to talk things through and help you understand. I would recommend their services to my family and friends with 100% confidence. Thank you so much for everything!!!
More Reviews