It is common to find some form of water damage in homes and buildings but if the damage is not addressed right away, if can spread throughout the home and cause even more extensive damage.  Excess water can spread through porous building materials such as wood and drywall and if it is not removed quickly enough it can cause mold growth.
ServiceMaster EMT provides water damage cleanup services in Henderson, NV to remove excess water from homes and buildings.  We will completely remove the water or moisture from the building and help restore furnishings and structural elements that have sustained damage.
Water Restoration – Check Out this Video
For professional water damage restoration services in the Henderson, NV area, call ServiceMaster EMT at (702) 786-1999.
Water Damage Repair Process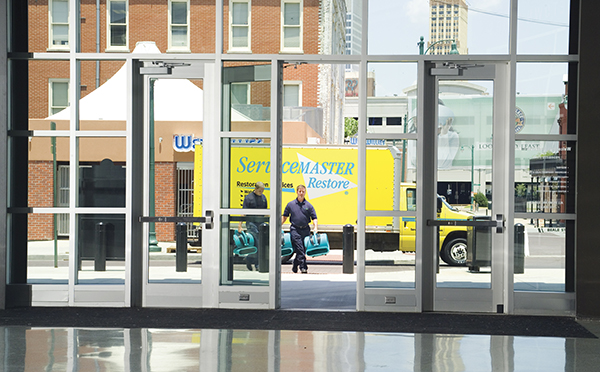 The technicians of ServiceMaster EMT are properly trained and equipped with the most advanced equipment and cleaning products in the industry to provide effective water damage cleanup in commercial and residential settings.  We are dedicated to restoring your home or office quickly to minimize the interruption to your life and we are properly licensed and insured.
The complete water damage cleanup services we provide include:
Complete water damage restoration
Drying, dehumidification, and water extraction
Document drying and recovery
Cleaning of the building and contents
Carpet, area rug, and upholstery cleaning
Mold removal
Air duct cleaning
Antiques and fine art restoration
Restoration of electronic equipment
Furniture refinishing
Biohazard cleaning
Reacting to Water Damage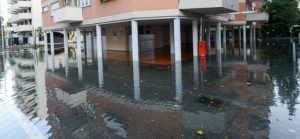 Dealing with water damage as soon as you discover it is your best option because allowing it to spread will only lead to more extensive damage and increase the risk for bacteria and mold growth.  Excess water and moisture can spread quickly in a home or building because building materials such as wood, drywall, and insulation are porous.
These materials can be weakened by the water or moisture which results in severe structural damage, and the excess water also makes these materials vulnerable to mold growth as wood and drywall can serve as a food source for mold spores.  Experiencing mold growth as a result of water damage will not only make the structural damage worse, but also contribute to negative health reactions including allergies or respiratory issues.
Both mold growth and excess water will only spread further through your home until they are removed, making it very important to react to water damage quickly before any mold has a chance to develop.
Flood Cleanup Steps to Take at Home:
Contact ServiceMaster EMT to limit the spread of the damage.
Remove excess water by mopping and blot drying.
Only remove wet area rugs and temporary floor coverings, not permanent carpeting.
Put drapery bottoms through a coat hanger and put the hanger on the drapery rod to keep the drapes off the floor.
Wipe down wet furniture and prop the cushions up to dry.
Put photos, paintings, important documents, and other similar objects in a safe place.
Keep damaged books packed together tightly on their shelves to prevent the pages from warping until they can be treated with our drying methods.
Open all closet and cabinet doors to help the drying.
Avoid the Following When Dealing with Water Damage:
Do not enter a room with standing water unless the power has been turned off.
Do not use a regular vacuum cleaner to remove water.
Do not attempt to remove permanent carpeting with the help of a professional.
Do not use an electrical appliance if you are standing on a wet floor
Do not disturb any mold growth.
Flood Restoration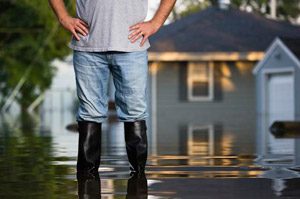 Homes and businesses in Henderson, NV are most vulnerable to damage from flooding as flash floods are a common occurrence in the greater Las Vegas area.  The desert climate and terrain create the right conditions for a flash flood to happen as the clay soil hardens from the heat of the sun, making it unable to absorb rain water fast enough.
This allows flash floods to occur very quickly and the water in a flash flood can move over a long distance and affect many homes and buildings in a very short period of time.  Residents in the Henderson, NV area should always be prepared for the possibility of a flash flood to protect their property from damage.
Once you discover water damage in your home or office, contact ServiceMaster EMT for water damage cleanup services in Henderson, NV.  We will completely remove excess water and moisture as well as repair the resulting damage to the building structure and furnishings.
Available 24/7
We are available 24 hours a day at (702) 786-1999 for all water damage emergencies in Henderson, NV.
Related Water Damage Mitigation Services
Water Damage Repair Services in Las Vegas, NV
Flood Cleanup in Boulder City and Mesquite, NV
Water Damage Mitigation in Kingman, AZ
Water Damage Cleanup in Laughlin, NV
Water Damage Restoration in Lake Havasu City, AZ
April 4, 2020
Helen Gilchrist
San Clemente, CA
More Reviews