Most instances of property damage are caused by natural factors that are beyond our control such as floods, fires, excessive rain, and storms.  However, one potential cause for property damage that is still beyond our control but is almost never thought about until it happens is vandalism.  It is hard to prepare for and prevent vandalism because it is usually the result of random acts and even the damage caused by vandalism depends on the individual act.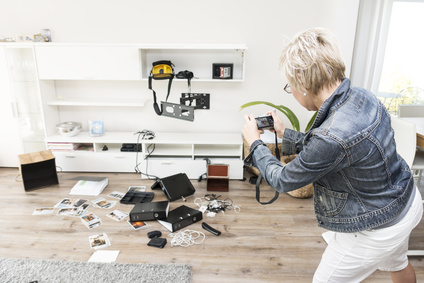 ServiceMaster EMT provides vandalism and property damage repair services to help homes and businesses in Henderson, NV recover from vandalism.  Our knowledge and expertise in disaster restoration helps us repair homes and buildings that are victims of vandalism.
Vandalism Restoration
Experiencing property damage from vandalism can be quite irritating because unlike a natural disaster, vandalism is the direct result of an individual choice and action.  The technicians of ServiceMaster EMT will restore your peace of mind by applying our disaster restoration skills to repairing the damage caused by vandalism.  We have the right equipment and cleaning products to remove debris left by the vandals as well as repair damages to your home and furnishings.
If you discover that your home or building has been damaged by an act of vandalism, call ServiceMaster EMT for vandalism repair services.
Steps to take when dealing with vandalism:
Clean up residue from eggs or other debris on the exterior of your home.
Remove any debris from the inside of your home including the carpeting and walls by scraping it off, do not try to rub it off.
Use a vacuum cleaner or broom to clean up broken glass.
Keep a detailed record of all the damage that has occurred.
Make sure you avoid these actions in when discovering damage from vandalism:
Do not clean up chemicals such as paint without professional assistance.
Avoid using damaged electrical appliances and equipment.
Do not dispose of broken parts that may be needed in the repair process.
Do not attempt to clean fabrics such as carpeting and upholstery yourself.
If your home or building has been damaged due to vandalism, call ServiceMaster EMT right away to repair and restore the damage before it gets worse.  We can help homes and businesses in Henderson, NV and the surrounding areas to repair damage caused by vandalism and restore the building to its original condition.
Available 24/7
Finally, we are available 24 hours a day at (702) 786-1999 for all vandalism and property damage restoration services.
Related Property Damage Restoration Services
January 16, 2020
Chris arrived within an hour of our first call to our insurer on Jan 3. He quickly set up drying equipment. When the plumber IDd another leak, Chris quickly set up more drying equipment, so the drying process began within a few hours of leak ID (as soon as plumber was done.) Jason came promptly to do the teardown. All was dry within a day, and Chris came back very quickly again to remove the equipment. All was polite, clean and quick.
More Reviews