When a disaster causes extensive structural damage to a home, it can leave the building unstable which can be dangerous and lead to even further damage.  Major disasters such as fires, accidents, storms, and floods can cause serious structural damage and when this occurs, securing the building is crucial for its restoration.
ServiceMaster EMT provides board up services to help secure homes in Henderson, NV that have sustained severe structural damage.  Failing to secure a home quickly enough leaves it vulnerable to further damage or vandalism and our emergency board up services will secure your home until it can be restored.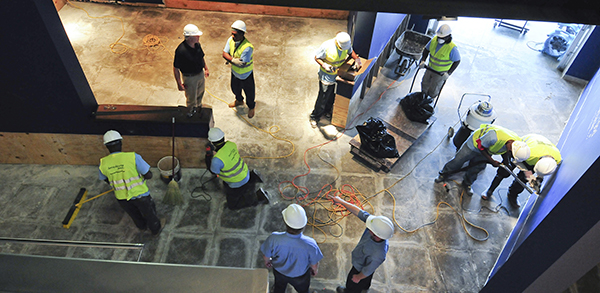 Boarding Up After Structural Damage
Sustaining major structural damage as a result of a severe storm, fire, or accident is not unusual but in these cases, the home must be secured immediately.  Major holes in the siding or roof and unstable structural elements can make the home vulnerable to further damage. Therefore, securing the home with board up services is the best way to prevent further damage until the home can be fully restored.
Our technicians at ServiceMaster EMT have the training and materials to effectively board up your home and keep it protected from further damage.  We respond within 2 to 4 hours of your call to get your home secured as quickly as possible.
The technicians that work on our board up projects are experienced carpenters who can board up homes even after severe damage.
Our board up services include the following:
Enclosure of holes and openings
Full temporary enclosures for heavily damaged buildings
Barricades where needed
Tarping for damaged roofs.
When a disaster leaves your home vulnerable and exposed to further damage, get it secured right away with emergency board up services.
Emergency Response
ServiceMaster EMT provides emergency board up services to secure severely damaged homes in Henderson, NV until they can be more fully restored.  We are available 24 hours a day at (702) 786-1999 to respond to all emergency situations.
Related Board Up Services
December 3, 2019
George Carlson
Apple Valley, CA
November 22, 2019
Your guys dud a great job shoring up our brick wall. I never expected someone to drive through it and almost wind up in my pool so it was an emergency situation as I live on a very busy street and can't have an unsecured pool. So even though they had to come at 7:30 pm to do this work they did even cleaned up some of the bricks that were very close to the edge of the pool.
More Reviews