The sight of mold growth in a home or building should be cause for alarm as it can not only spread to cause surface and structural damage, but it can also trigger allergic reactions or infections for those who are sensitive to mold spores.  Mold spores only need moisture and a food sources such as wood or drywall to start growing and it will continue to spread unchecked until it is removed and the conditions are addressed.
RestorationMaster provides complete mold removal for properties in Henderson, NV.  Our technicians can remove the mold growth from your home or building and repair or replace the surfaces damaged by the mold.
Mold Removal Henderson, NV
For professional mold remediation in the Henderson, NV area, call RestorationMaster at (702) 718-5486.
Finding Mold Growth
With the constant presence of mold spores in the air, all it takes is the right moisture level and a food source such as wood or drywall for mold to grow.  Mold growth can be easily identified as fuzzy, discolored patches on the surfaces throughout a home or building but mold can also grow in hidden areas such as behind walls, furniture, molding, and wall hangings.
The following problems are often associated with mold growth:
Unsightly growth patches
Unpleasant, musty odor
Damage to the surfaces it grows on
Increased risk of health effects such as allergies and infections
Mold Remediation Process
The best way to prevent mold growth in your home is to control the moisture level because moisture is needed for mold to start growing.  However once mold growth has appeared, it takes professional mold removal services to remove it from the building.  The technicians of RestorationMaster will completely remove mold growth using advanced equipment and cleaning products and we will also restore or replace damaged surfaces.  As we work, we make sure the mold growth stays confined to the affected area to protect the rest of your home and we will locate and repair the moisture source to ensure that your home stays mold free.
Once you notice mold growing in your home or building, it is important to call for mold removal services immediately.  RestorationMaster provides complete mold removal services in Henderson, NV to eliminate mold and the moisture source from homes and buildings.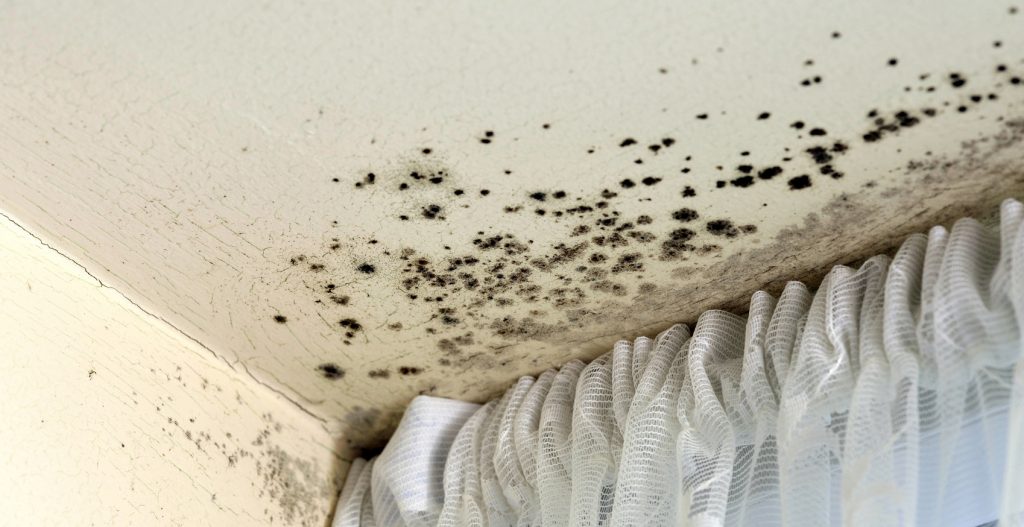 Get a Free Estimate
You can reach us 24 hours a day at (702) 718-5486 to learn more about our mold remediation services.
---
Related Mold Removal Services:
Mold Remediation Las Vegas and North Las Vegas, NV
Mold Removal Boulder City and Mesquite, NV
Mold Damage Cleanup Laughlin, NV
---