The presence of mold in a home or building is a major concern as it only takes extra moisture for mold to grow and spread.  As it spreads, it can cause property damage to the surfaces it grows on and contribute to poor indoor air quality which can lead to allergies and respiratory infections.
It is wise to remove mold growth to stop it from spreading and RestorationMaster provides mold removal for homes and businesses in North Las Vegas,  and Las Vegas, NV.  We can completely remove all mold growth and take preventative measures so that it does not return.
Mold Removal Las Vegas, NV
For professional mold remediation services in the Las Vegas and North Las Vegas, NV area, call RestorationMaster at (702) 718-5486.
Identifying Mold
Mold spores are always present in the air and when they meet the right conditions, which include moisture and a food source such as wood or drywall, the spores will latch onto a surface and start growing.  The growth can be easy to spot as colored, fuzzy spots on the wall, floor, or ceiling but sometimes it can be hidden within walls or behind molding, furniture, and wall hangings.
The presence of mold within a home or building can cause the following problems:
The growth is unsightly.
Mold produces a strong, musty odor.
Mold will eventually cause permanent damage to the surfaces it grows on.
Mold can cause health issues such as allergies or infections.
Mold Remediation
Moisture is the key factor in causing mold growth so the best method of control is to keep the moisture level low in your home.  When mold does start growing, eliminating the moisture is not enough, professional remediation services are needed to remove the growth and repair or replace the affected surfaces.
If water damage restoration is needed, professional drying equipment will be set up to remove the moisture source and restore the affected materials. Our trained technicians will then remove all mold growth using advanced products and methods to prevent it from returning. We will keep it mold contained within the affected area and repair or replace the damaged surfaces.  Odor removal services will also be provided to remove lingering musty smells.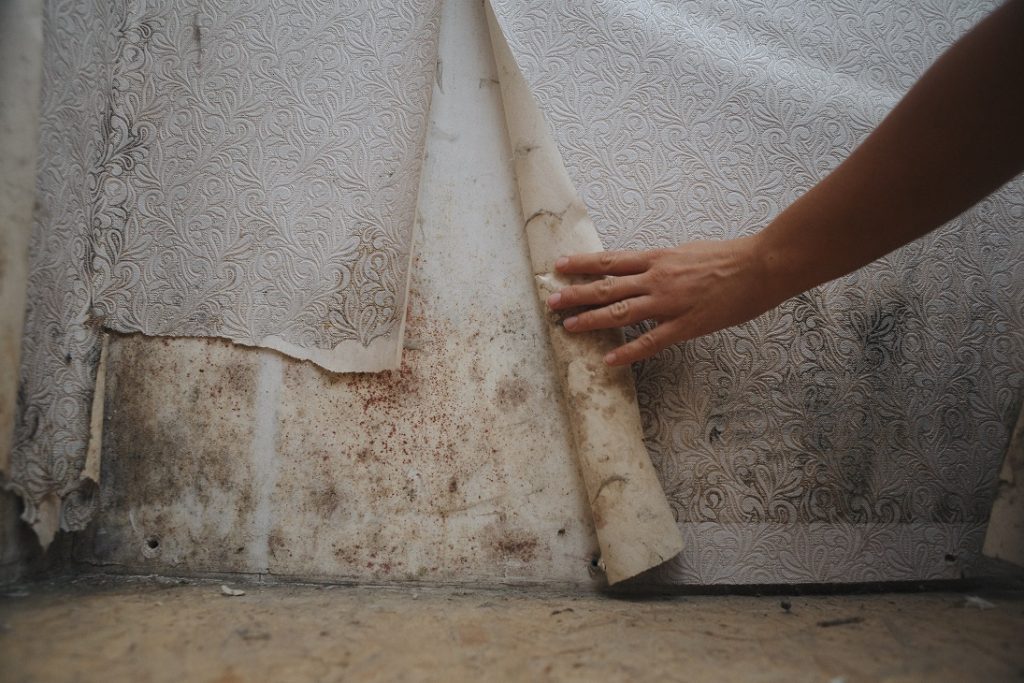 Contact Us in Las Vegas, NV
If you notice mold growing in your home or business in North Las Vegas or Las Vegas, NV, contact RestorationMaster for our mold remediation services.  We can remove mold growth from the building and locate and repair the source of the moisture.
We are available 24/7 at (702) 718-5486 to provide more information about our mold remediation services.
---
Related Mold Removal Services
Mold Damage Cleanup Boulder City and Mesquite, NV
Mold Remediation Henderson, NV
Mold Damage Restoration Laughlin, NV
---